Luxury Modern Kitchen Design
Zola Soft Matte Cashmere And White | Unlimited Kitchens, Nottingham
Zerox City Oak And Black Xt | Unlimited Kitchens, Nottingham
Bespoke Modern Contemporary Lawrence Painted Brilliant White Parisianblue Kitchen Hero | Unlimited Kitchens, Nottingham
Luxury Kitchen Designers In Cotgrave
Welcome to Unlimited Kitchens, luxury kitchen designers in Cotgrave, providing bespoke fitted kitchens across Cotgrave and the wider Nottinghamshire area including West Bridgford, Radcliffe-On-Trent, and Ruddington. A family-run business we specialise in traditional and modern hand-painted kitchens, with our selection of colour co-ordinated kitchens proving one of the largest in the Midlands, and available to see in our beautiful kitchen showroom in Cotgrave.
Why Choose Unlimited Kitchens?
With a passion for kitchen design, we pride ourselves on delivering a highly personalised service always taking the time to learn about you so we can design for you as individual, and never a generic space. Making the process as easy as possible and exactly right for you, we can take on all aspects of your project works and can do anything you need from start to finish. What's more, we are hands on at every stage, delivering an exceptional level of customer service from the first design meeting, right up until final completion of your beautiful new kitchen.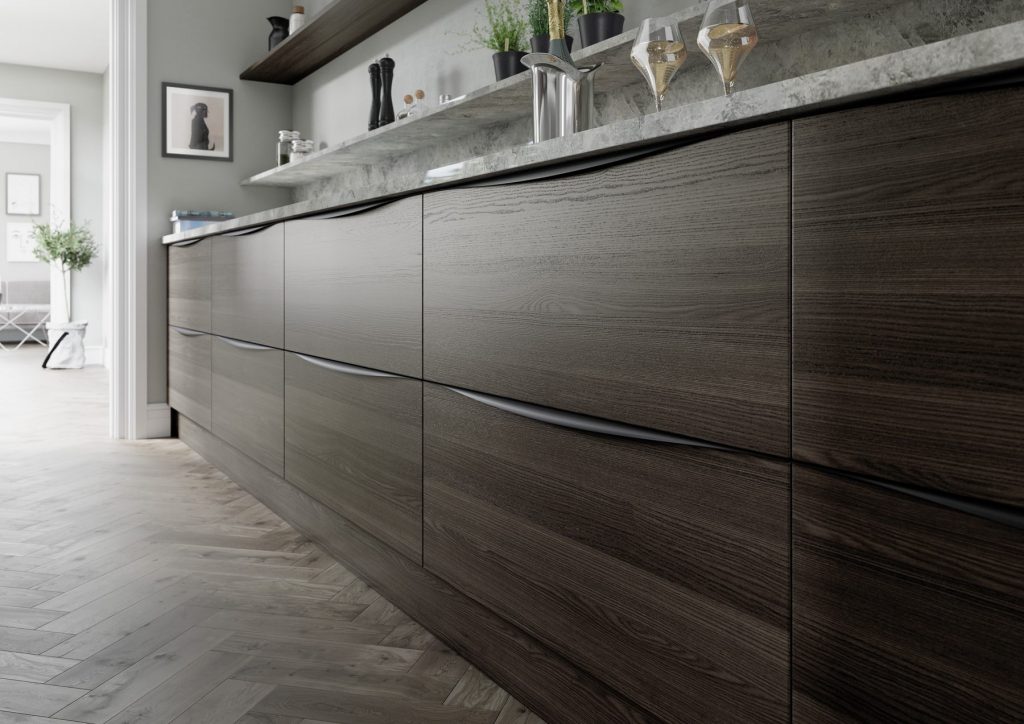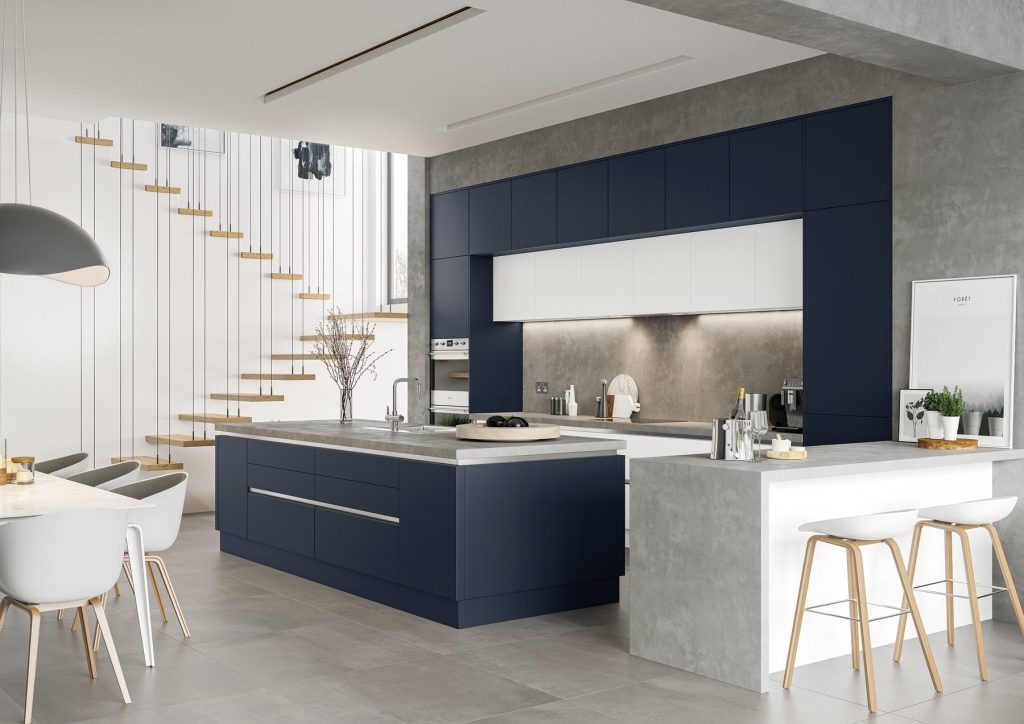 How Much Will A New Kitchen In Cotgrave Cost?
With an extensive kitchen product range, Unlimited Kitchens is able to offer kitchen prices to suit a wide range of budgets from entry-level to premium. And supply only or fitted, we guarantee to beat any genuine like-for-like kitchen quote, so if you're looking for an expert kitchen designer in Cotgrave, please contact us today.
Rotpunkt German Kitchens
For the Unlimited Kitchens team, it was important to choose a German kitchen brand, appreciating that German kitchens are among the best in the world and synonymous with quality and cutting- edge design. But equally important was choosing a German kitchen brand with the flexibility to provide everything our clients need. Having spent a few years exploring different German kitchen options, we are 100% confident Rotpunkt is that brand.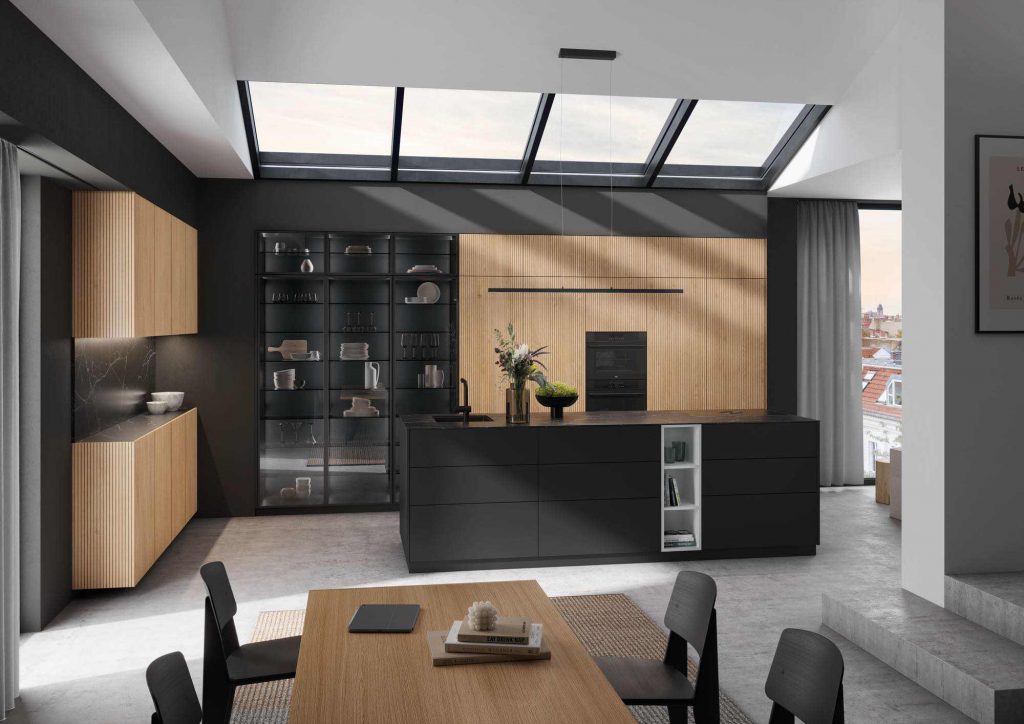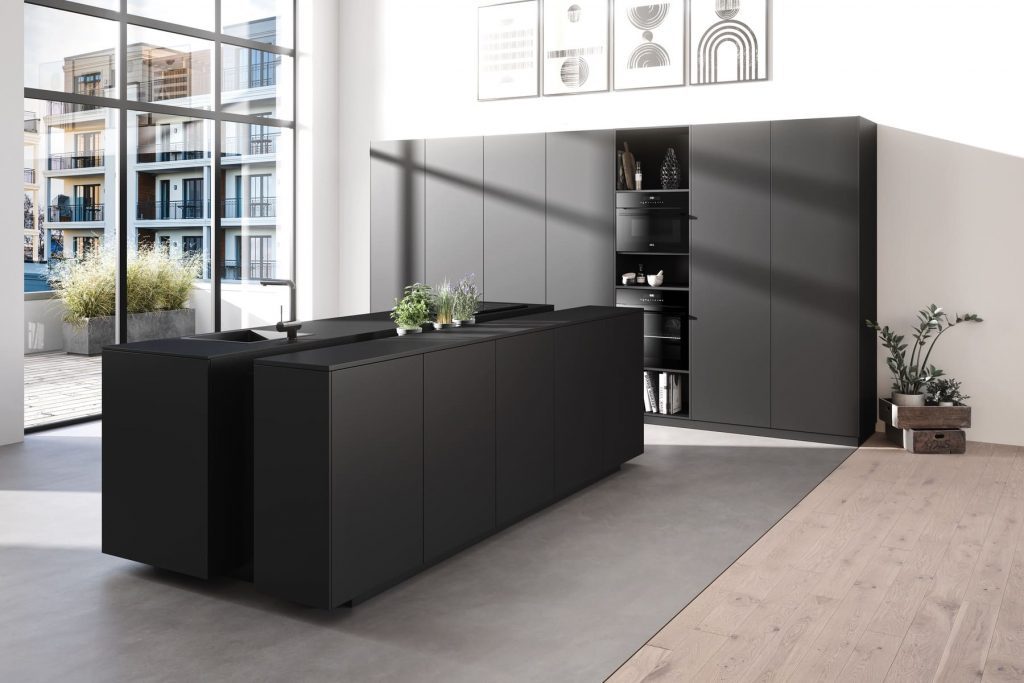 About Rotpunkt Kitchens
One of the smaller German kitchen brands, Rotpunkt is a mid-market German kitchen manufacturer, with over 90 years of experience in producing innovative kitchens. Like us, they are a family-owned company who appreciate the personal touch and ability to be different. With a highly flexible range, Rotpunkt offers a wide choice of kitchen doors in bespoke sizes, stunning colours, 24 interior carcass colours, and many internal storage options to suit individual needs.
Rotpunkt's modern kitchen designs are elegant and incorporate state-of the-art technology to ensure a precise and seamless kitchen fit. At the same time Rotpunkt isn't a blind follower of design trends; instead, their expert kitchen designers are skilled at creating timeless kitchen designs by using a minimalist aesthetic and simple, natural patterns. This minimalist approach to kitchen design has allowed for many stunning and lasting kitchen designs. At Unlimited Kitchens we also respect Rotpunkt as a company who has worked hard to attain and maintain a 100 percent climate neutral status, something we know is also increasingly important to perspective clients.
British UForm Kitchen Furniture
When people think of British kitchens they tend to think of traditional and shaker kitchen styles. In this regard British kitchen manufacturers are unrivalled in their quality and finessing of the finer details, but also in delivering affordability compared with their European counterparts. At Unlimited Kitchens we are proud to offer the Uform kitchen brand originating from Northern Island.
Uform offer an extensive choice of 28 painted kitchen colours and finishes, or else can provide custom paint colours on request. Kitchen styles from Uform include shaker, matt, raised panel, and handleless kitchen doors, as well as an impressive new addition known as In frame effect kitchen doors- giving the look of bespoke traditional in frame kitchens but without the associated cost.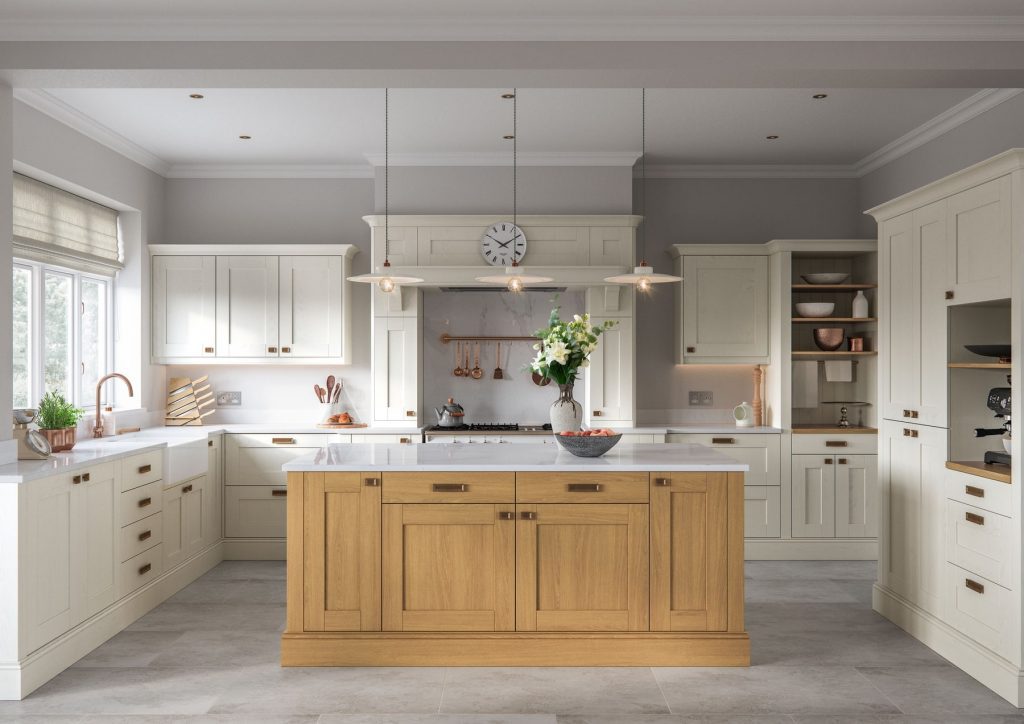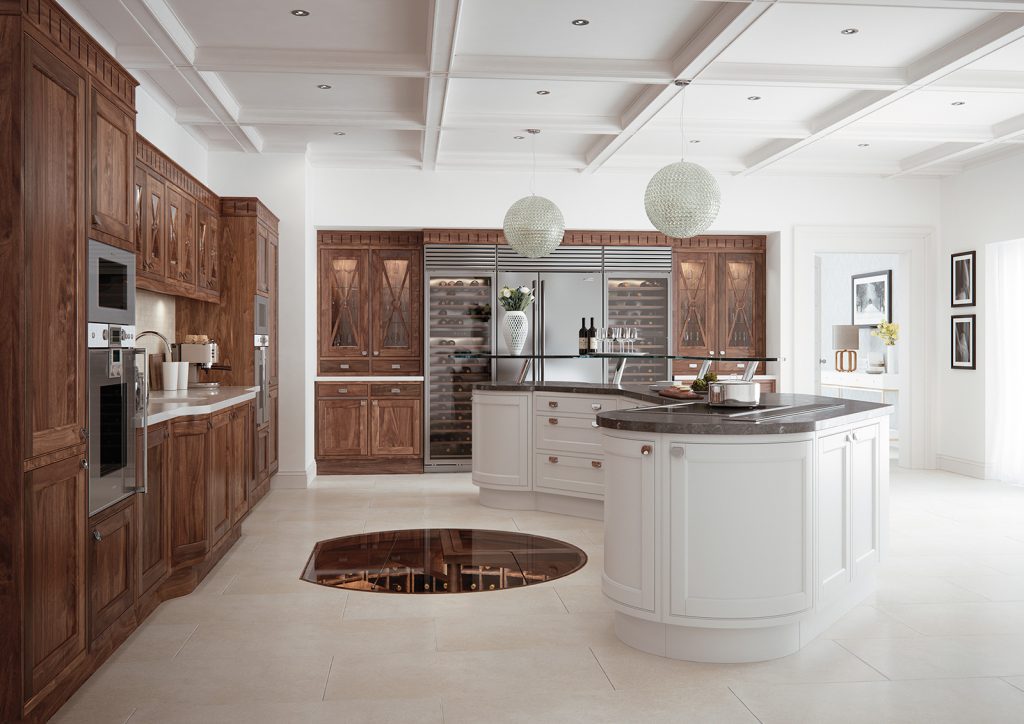 Aisling British Kitchens
Our bespoke British kitchens are made in Ireland by Aisling Kitchens, the sister company of Uform. Aisling proves an excellent choice if your preferred kitchen style is the traditional in-frame kitchen look. Featuring handcrafted kitchens with visible butt joints, brass hinges, mantles, curves and even chopping boards, the Aisling kitchen brand brings personality and a luxurious, high-end feel to your kitchen space. And for something truly special, you can customize the size, colour, and accessories to really make it your own. As well as an elegant kitchen aesthetic, the traditional in-frame construction of Aisling's doors also ensures a durable and long-lasting kitchen finish.
Cotgrave Kitchen Showroom
At Unlimited Kitchens we know there's nothing like seeing and touching a product for getting a sense of how it's built and what it can do. As such, we welcome you into our Cotgrave kitchen showroom where you can fully explore our range of kitchen furniture, worktops, and appliances. For our free kitchen design service please book ahead of your visit so we can guarantee uninterrupted time in which we can focus on your project.
Opening Hours
Monday: Friday: 9am – 5pm
Saturday: 11am – 4pm
Sunday: Closed
Unlimited Kitchens Service Areas
Cotgrave Kitchen Showroom Amenities
Our Cotgrave kitchen showroom is easy to find off the A46 or A562 and we have plenty of free onsite car parking spaces available for our customers to use.  You might also notice that our warehouse, office and showroom are all conveniently located on the same site.  We are a family-friendly showroom open to children as well as dogs, and very easily accessible. In fact, many of our customers combine their showroom visits with a trip to next door's Cotgrave Country Park, a great outdoor space for families to enjoy. 
Discover Our Range Of Styles