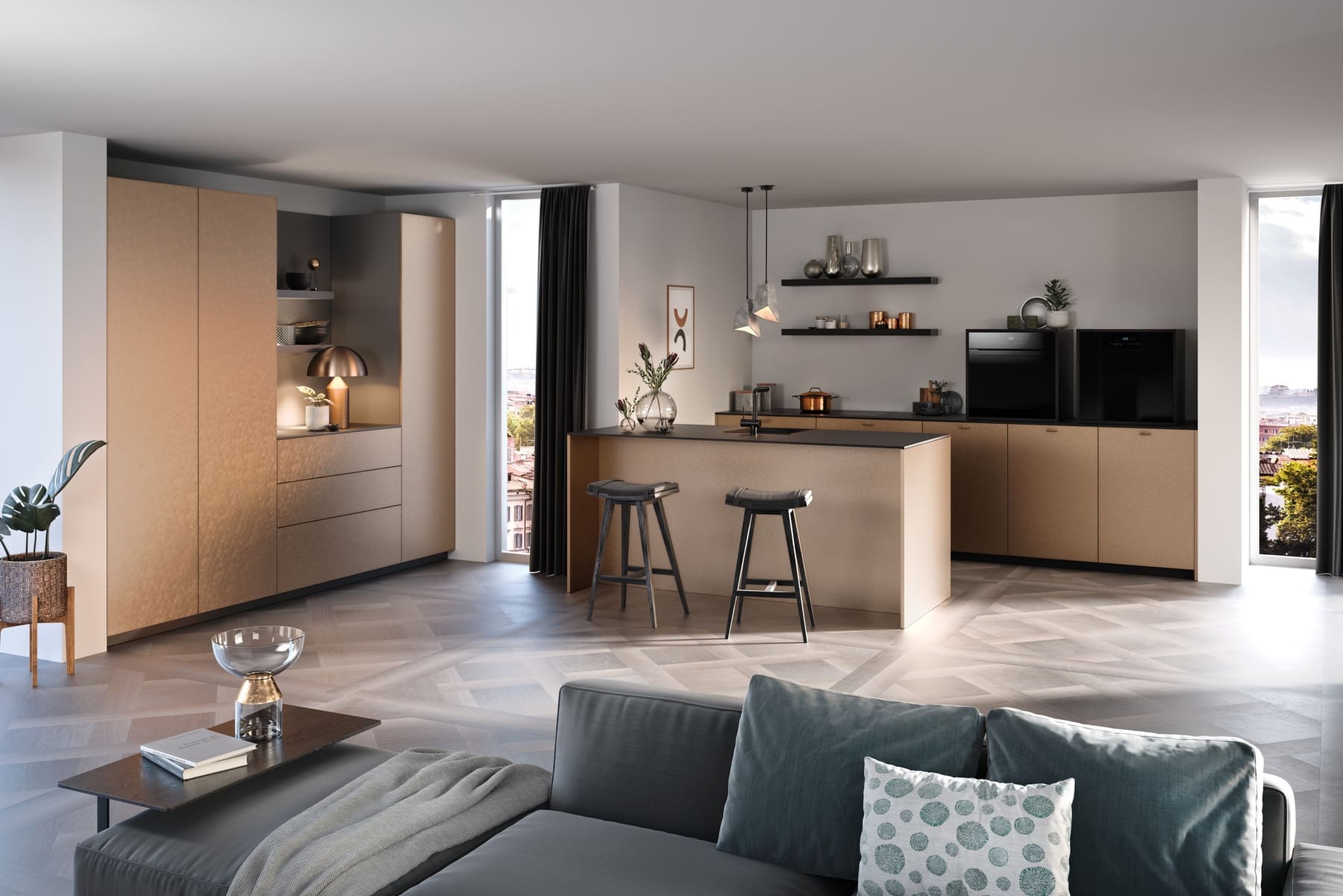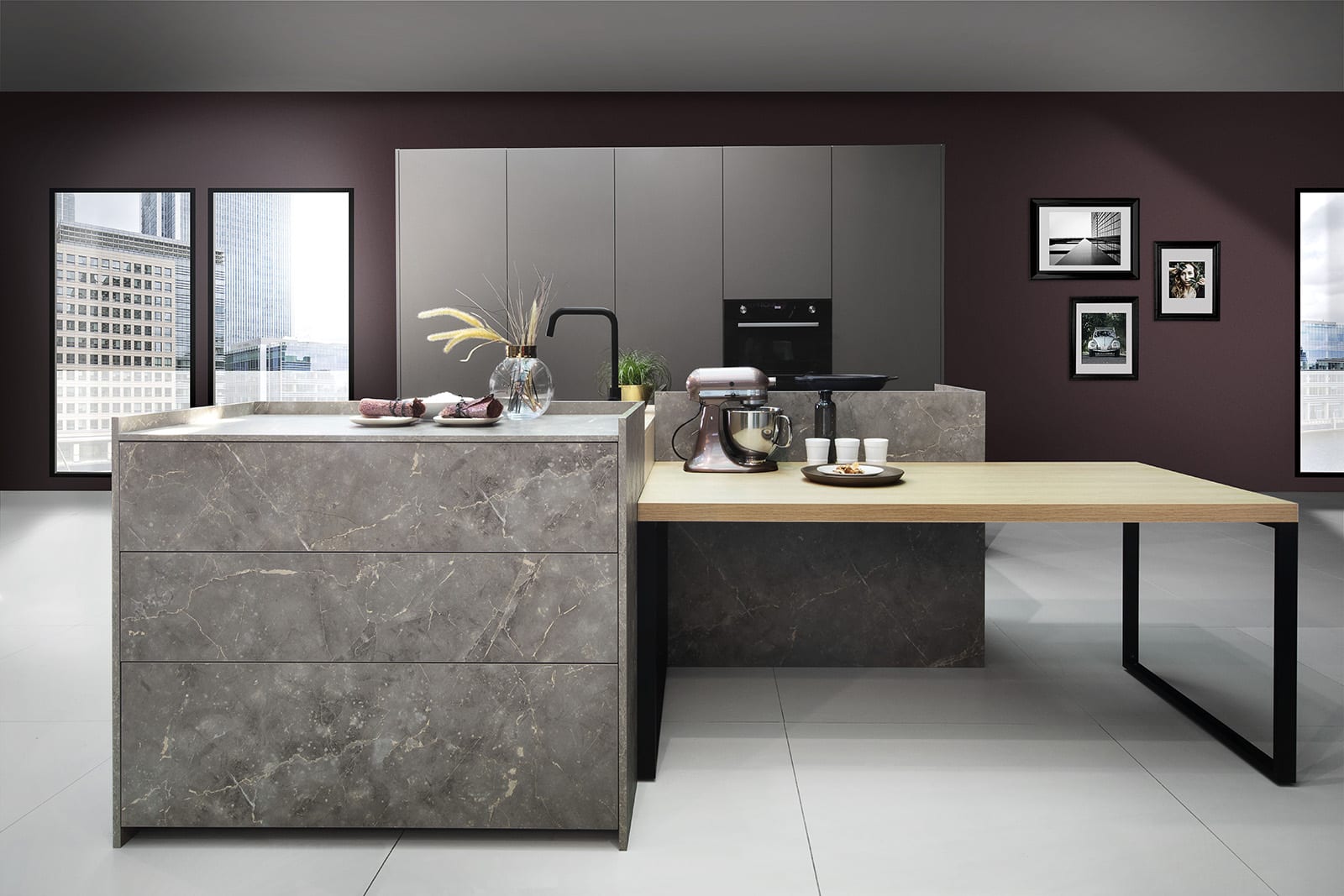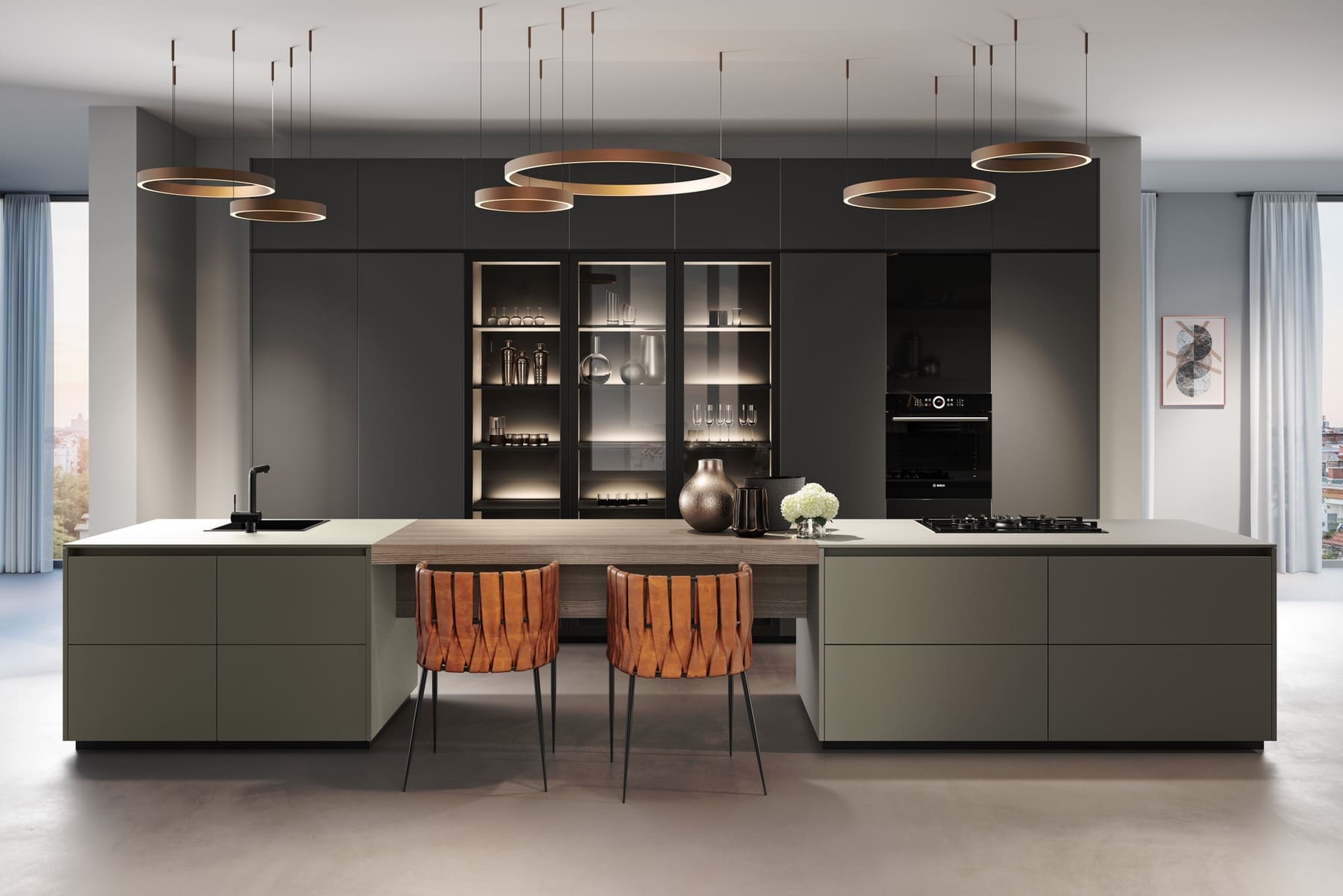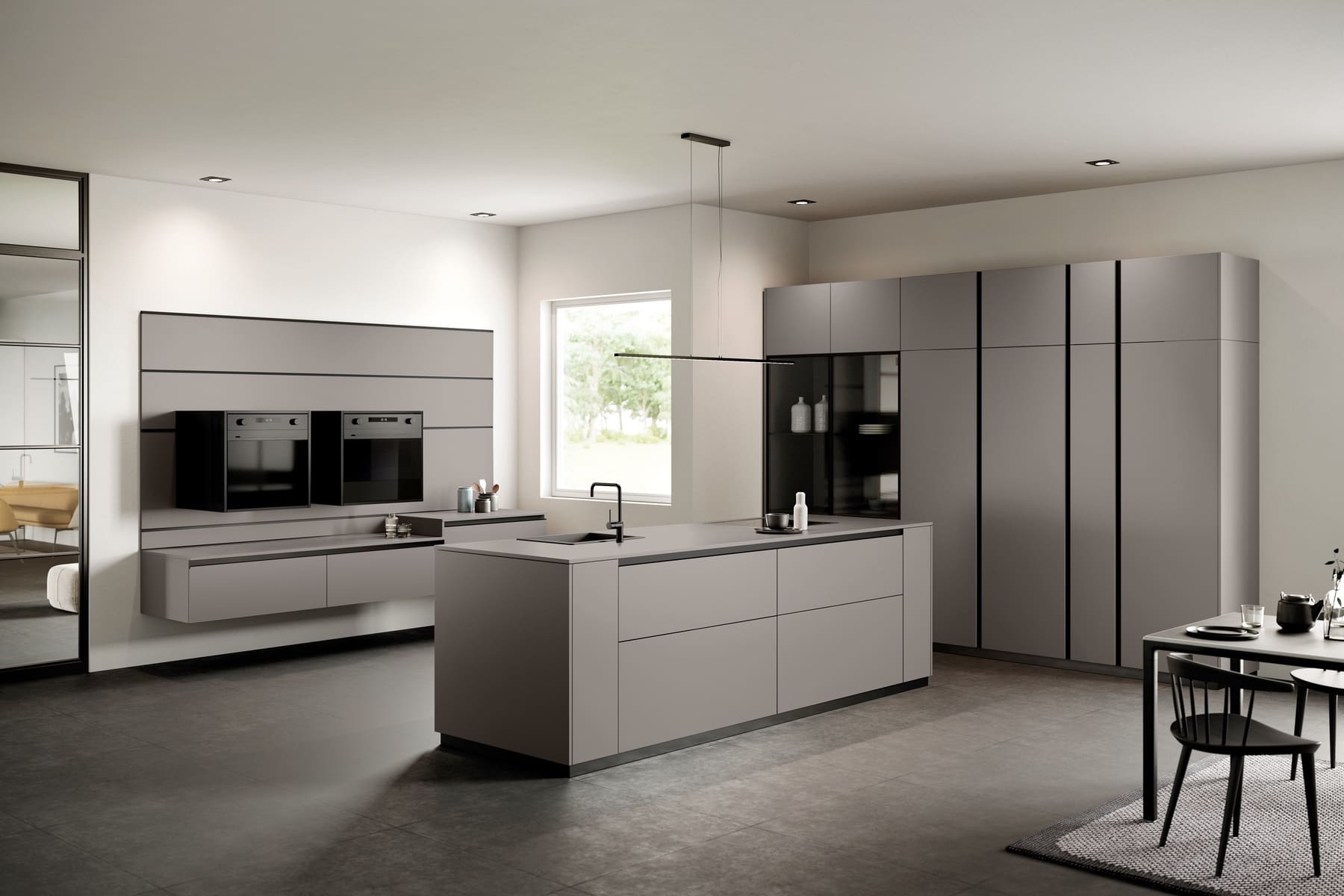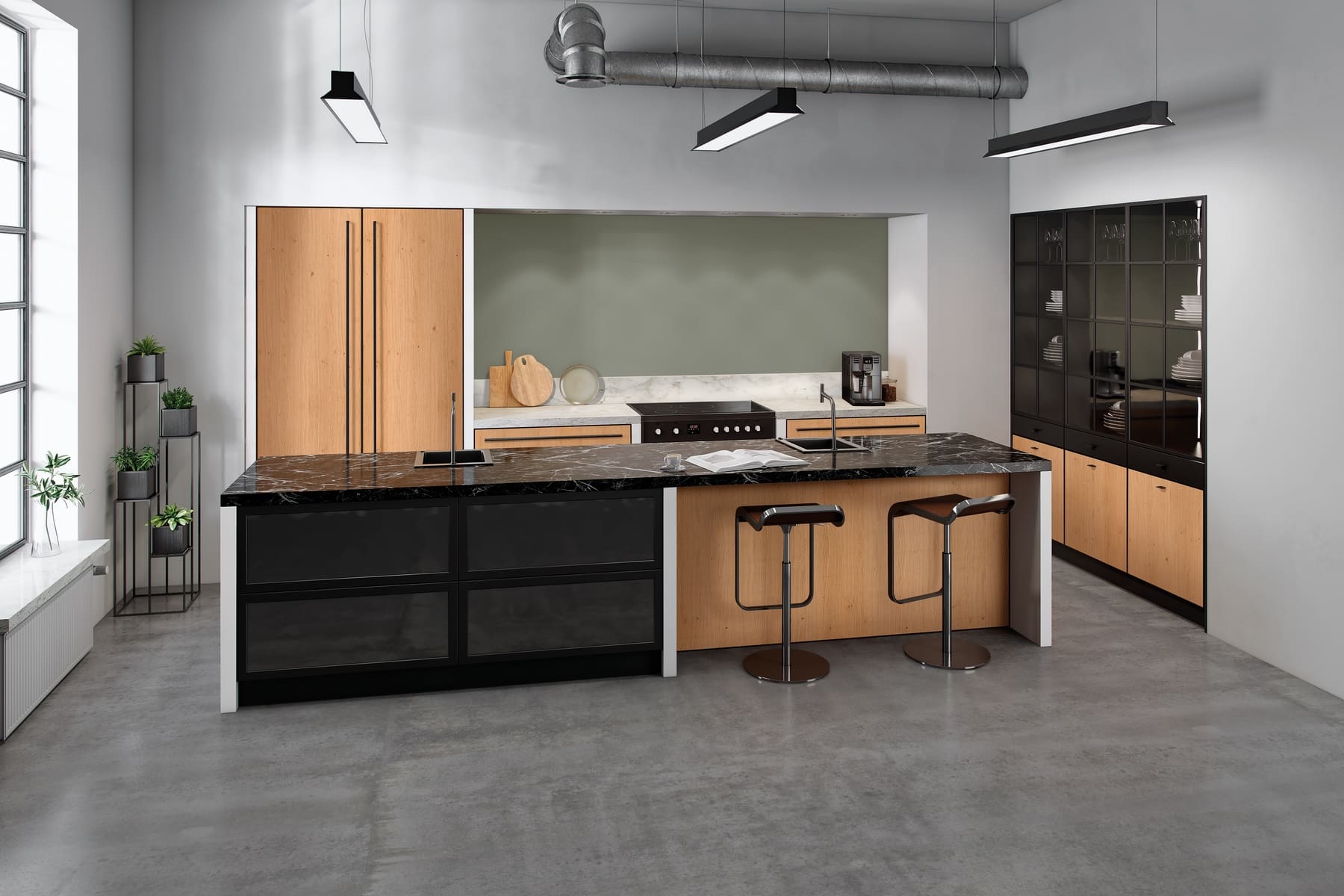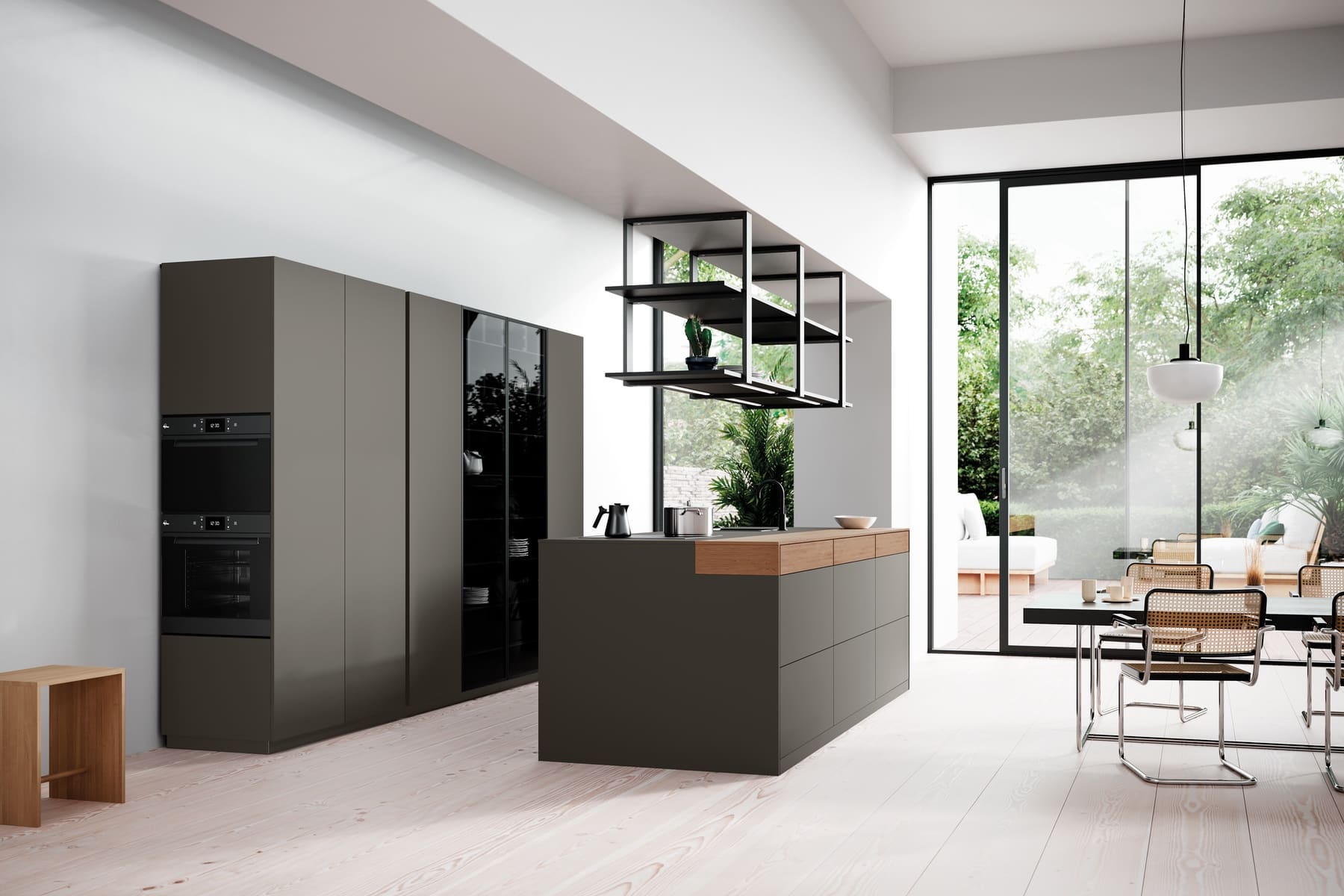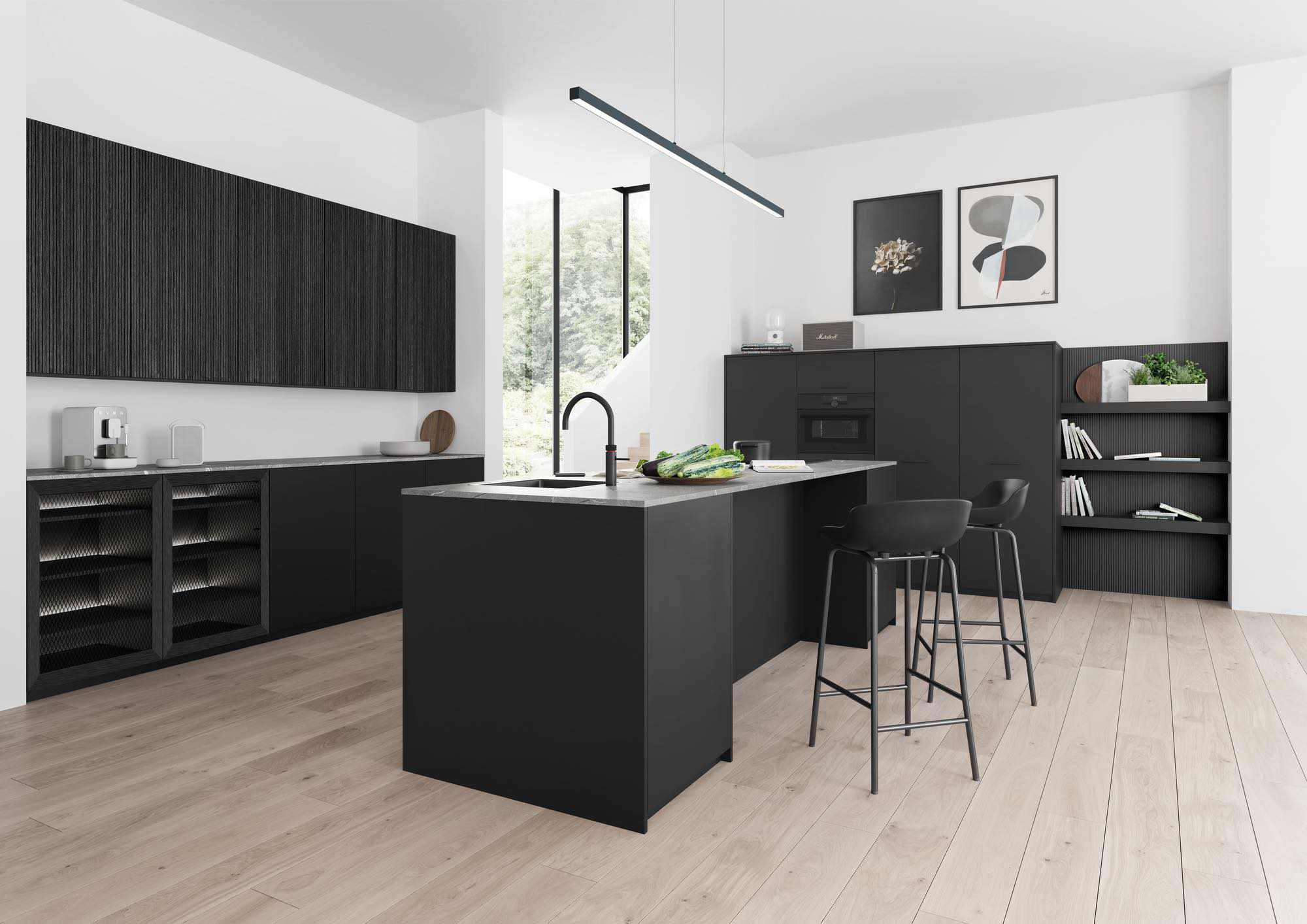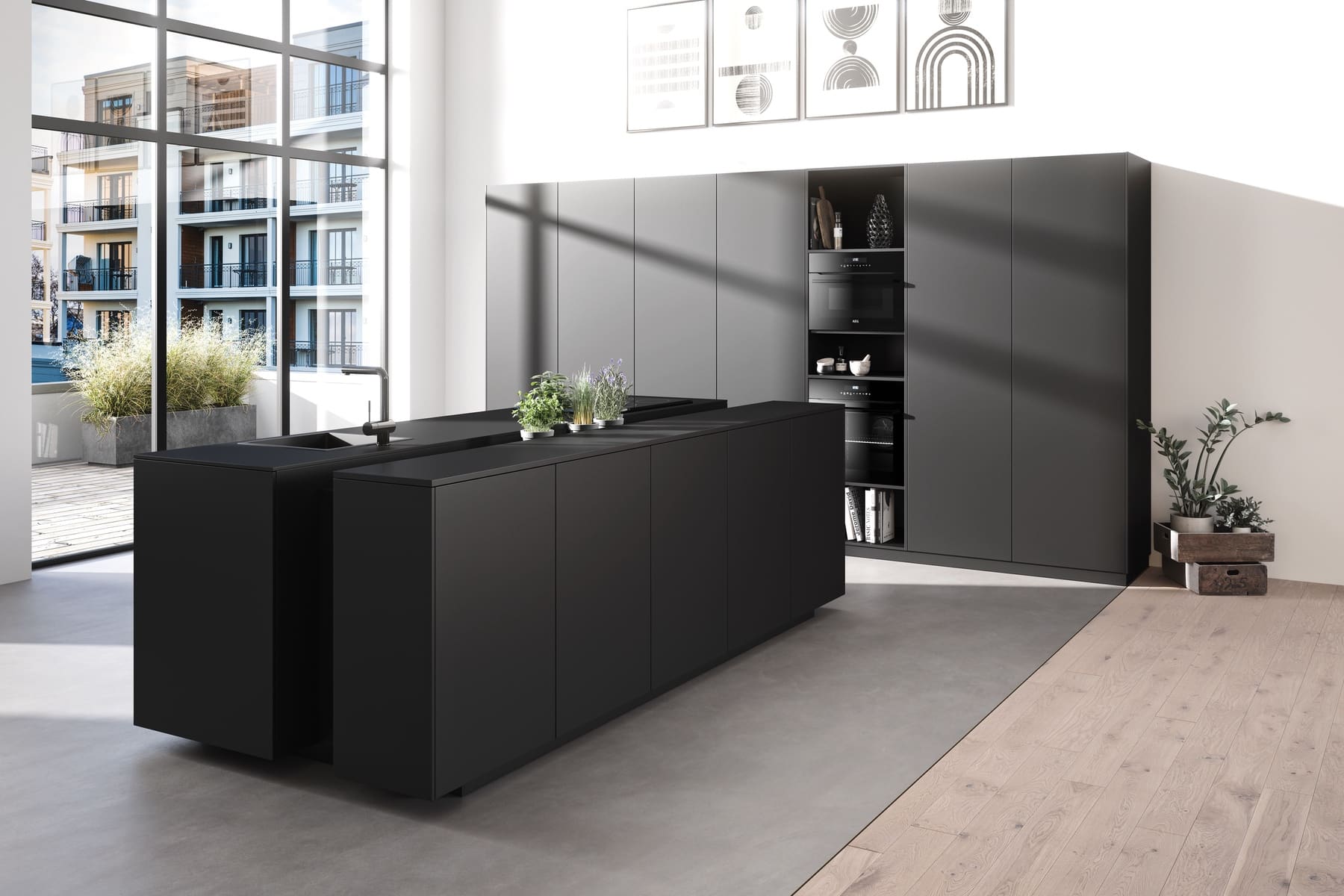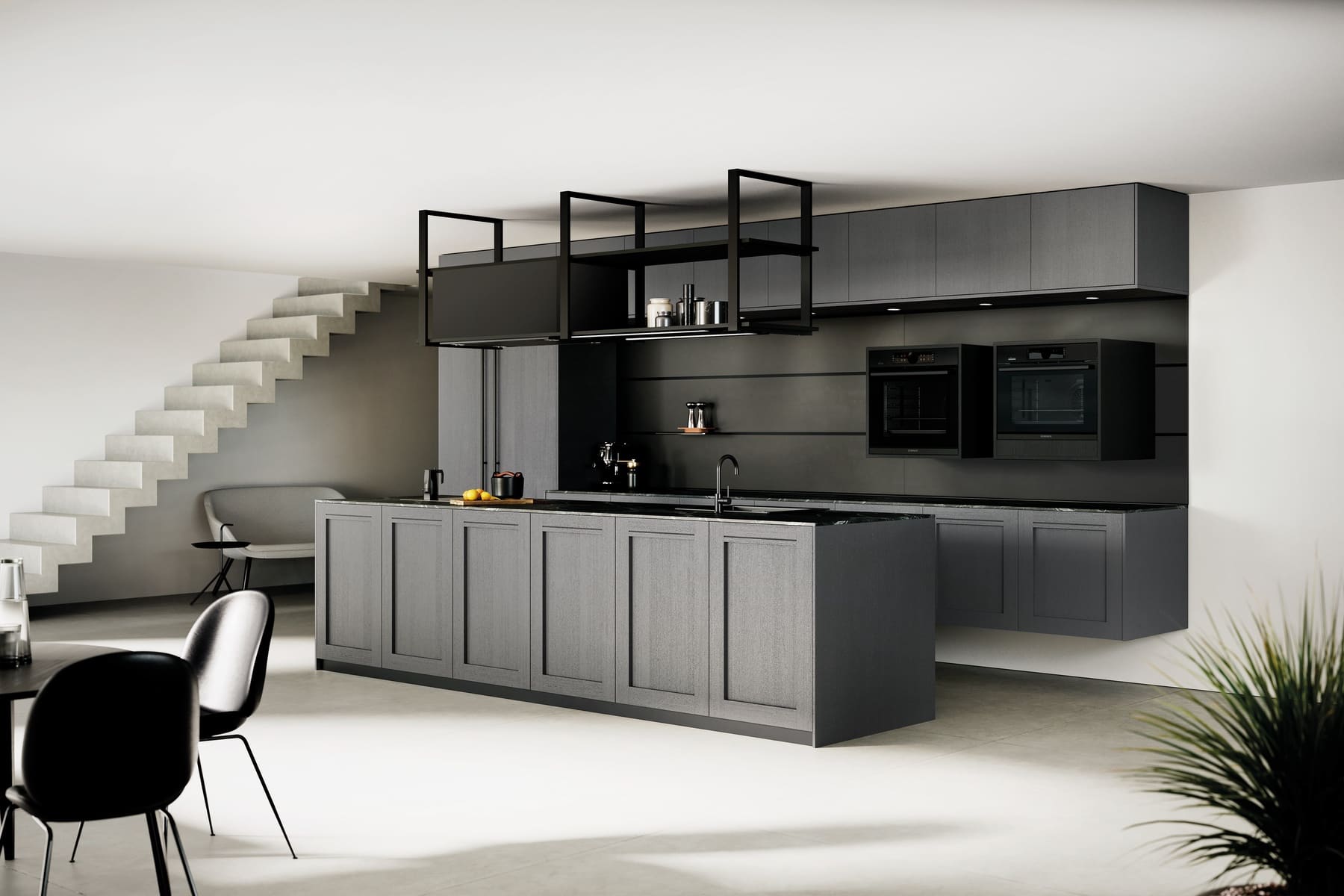 Rotpunkt Metallic Kitchen With Island
Rotpunkt Matt Handleless Kitchen With Island
Rotpunkt Handleless Metallic Kitchen
Rotpunkt Modern Kitchen With Island
Rotpunkt Matt Black Kitchen
Rotpunkt Matt Black Handleless Kitchen
Rotpunkt Modern Dark Kitchen
Rotpunkt Black Matt Kitchen
Rotpunkt Grey Shaker Kitchen
Rotpunkt High Gloss Kitchen.
Considering A German Kitchen In Cotgrave?
Top German kitchen manufacturers have been creating high-end kitchens for many years, and German kitchen design is often considered to be the gold standard in the industry, known for its quality, durability, and style. German kitchens typically feature sleek lines, minimal embellishments, and a focus on functionality, which in turn means German kitchens tend to favour a modern kitchen aesthetic. So, if you're looking for a modern kitchen that is both beautiful and practical, a German kitchen may be the right choice for you.
German Kitchens In Cotgrave
Given their reputation for delivering the best kitchens, at Unlimited Kitchens, it was important to our team to be able to offer German kitchens for the benefit of our clients. Having taken great care in exploring the many different German kitchen brands available, we took the decision to partner with Rotpunkt. Rotpunkt is a leading German kitchen manufacturer, offering a wide range of high-quality kitchen furniture and appliances that are both stylish and functional. With a Rotpunkt German kitchen, you can be sure that your kitchen will be both beautiful and practical, and built to last through the rigours of daily use, continuing to look great for many years to come.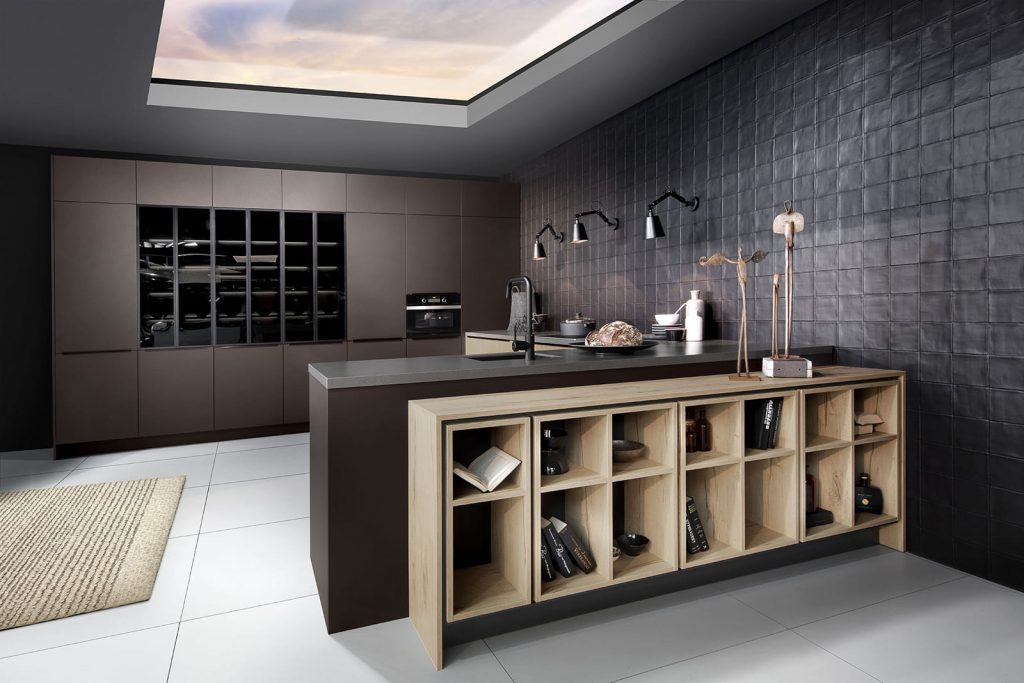 German Kitchen Functionality
German kitchens are popular for their innovative and efficient creations, purposely designed with functionality in mind so that they maximise space and facilitate use. German kitchen designers believe that form should always follow function. This means that every element of the kitchen, from appliances to storage, is placed in strategic locations that make the most of the available space and makes them as easy as possible to use. For example, German kitchens typically incorporate generous worksurface space to make food preparation as easy as possible. Appliances are also placed in convenient locations, such as under the counter or in cabinets that can be easily accessed without having to bend or stretch.
German Kitchen Storage Solutions
German kitchen storage solutions are a specific example of design which is highly efficient and organized, often equipped with clever storage features such as corner drawers, pull-out drawers, and integrated spice racks. They maximise space, including in hard-to-reach areas such as corner space, and even make use of vertical wall space. Stylish wall-mounted shelves and racks, or Rotpunkt's specialist Cube Unit can help you make the most of your kitchen's limited square footage. Rotpunkt even offer a ceiling-mounted shelving unit to complement any shelving material from their range and which can be ordered to house and enclose an in-ceiling extractor.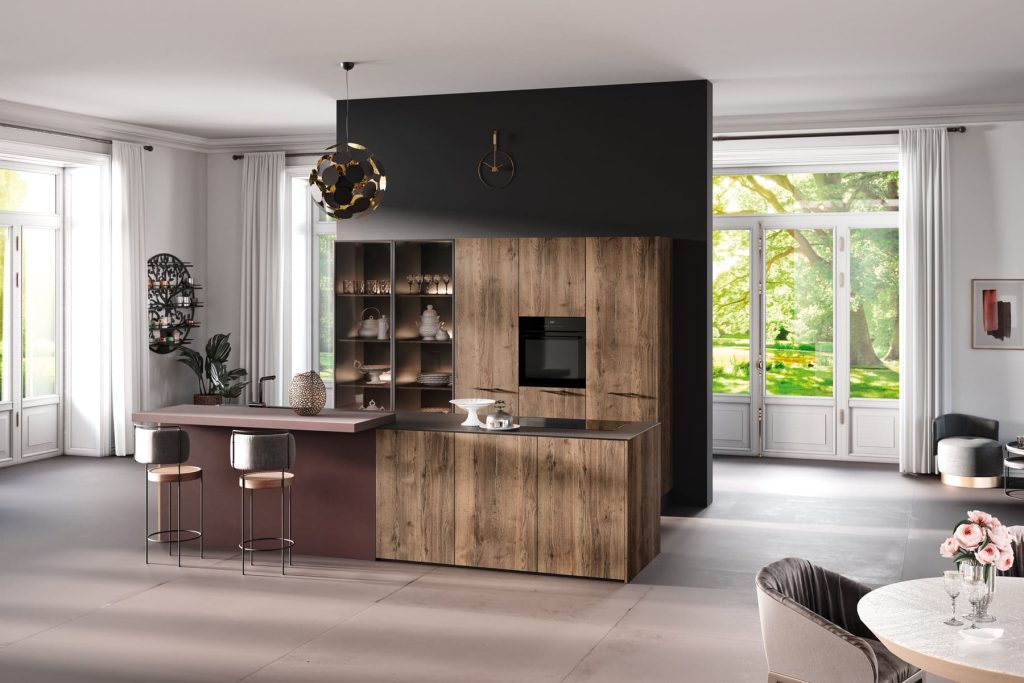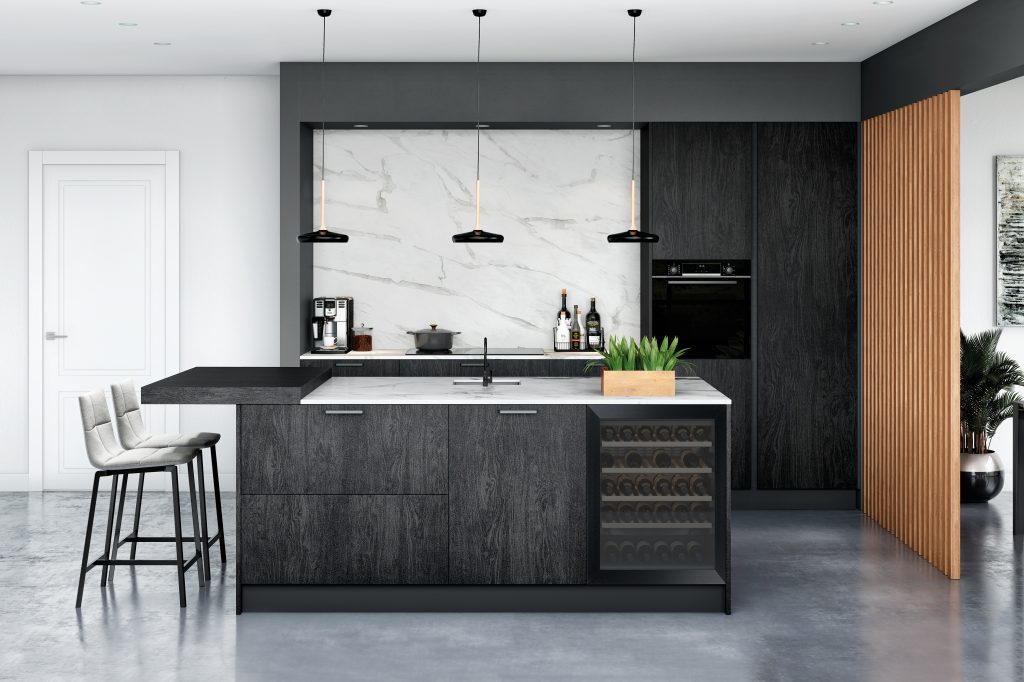 German Kitchen Design Options
German kitchen manufacturers tend to offer a wide range of impressive designs and finishes for homeowners to choose from. Whether you want a traditional kitchen with a rustic feel or a modern kitchen with sleek, contemporary lines, you're sure to find a style that appeals to you. This is especially true of Rotpunkt's German kitchen collections which are available in many styles such as gloss, matt, wood, ceramic, stone, shaker, handleless and more. Unlike most other manufacturers, many of whom offer white as standard, Rotpunkt even offers a generous choice of 24 interior kitchen carcass colours, allowing for a seamless look from the inside to outside of your cabinetry.
Bespoke German Kitchens To Fit Your Needs
While German kitchens are known for their efficiency and functionality, they can be customized to fit your specific needs, for example, Rotpunkt offers bespoke sizes and depths where required. As kitchen designers, having a flexible product range to work with is completely invaluable as it allows our German kitchen experts in Cotgrave to design without limitations, and deliver the perfect kitchen for you, entirely suited to your taste, home and budget expectations.