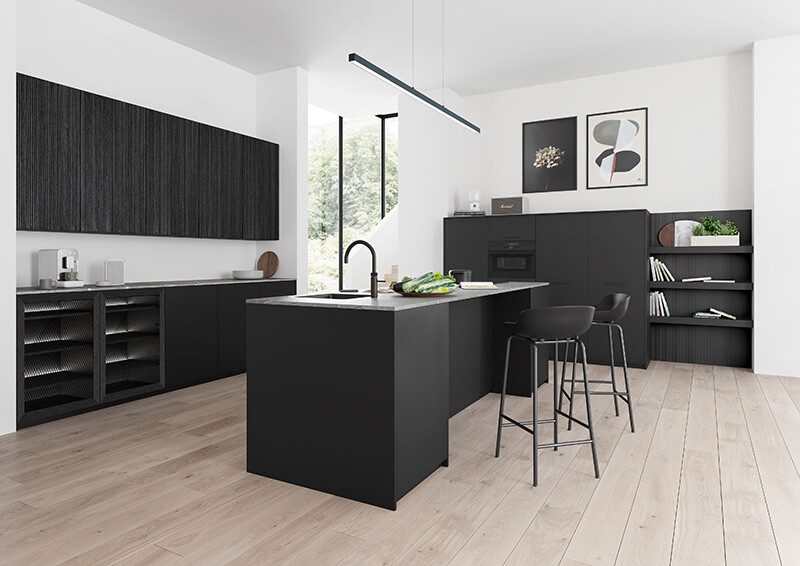 Visit Our Luxury Cotgrave Kitchen Showroom
Our Cotgrave kitchen showroom is home to a range of luxury kitchen products from our British and German kitchen brands Rotpunkt, Uform and Aisling, as well as a host of kitchen appliance and worktop materials. Each of our Cotgrave kitchen showroom displays has been carefully put together to delight and inspire you, giving just a glimpse of what we could achieve for your own kitchen space at home!
During the course of your showroom design meeting, we can discuss your furniture, worktop and appliance requirements in detail, ensuring we can help you select models and materials most suited to your taste, lifestyle and budget requirements.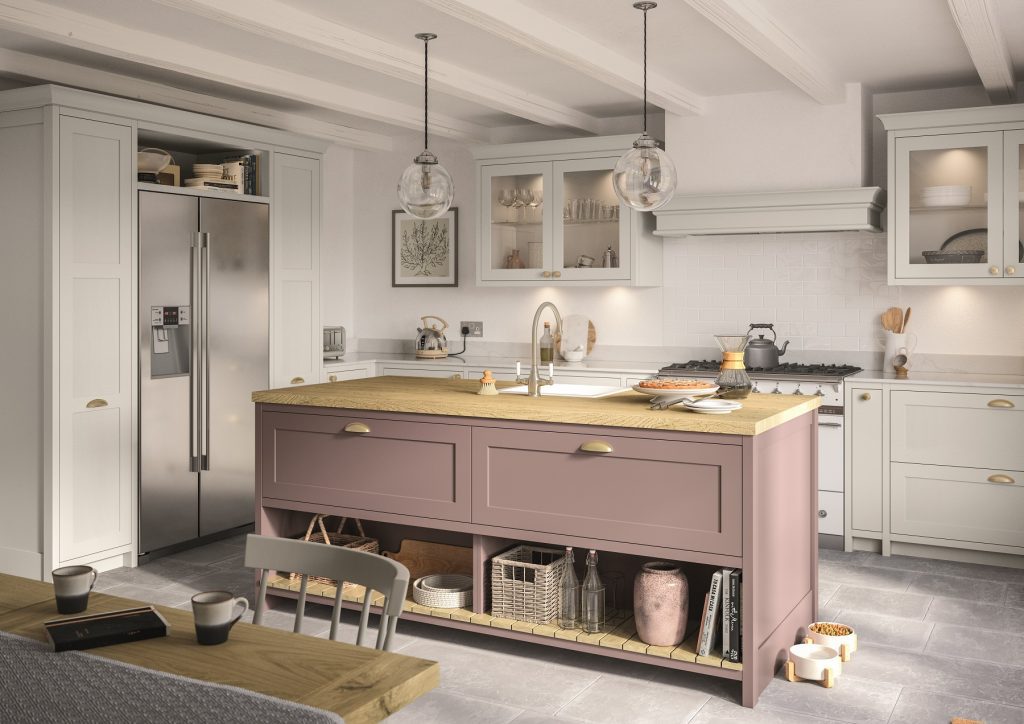 Modern Showroom Kitchen Displays
Our Rotpunkt Kitchen collections include a painted verde display, the perfect backdrop for highlighting Rotpunkt's stylish factory glass units with industrial metal frames. Here, you will see an impressive kitchen island in carbon matt laminate, as well as many other finishes such as gloss, wood and lacquer and in a choice of colours ranging from neutrals to bold. Similarly, from our Uform kitchen collections we offer diverse displays ranging from Lava grey ash wood kitchen doors to a complete contrast of in frame effect kitchen doors in Lavendar Grey.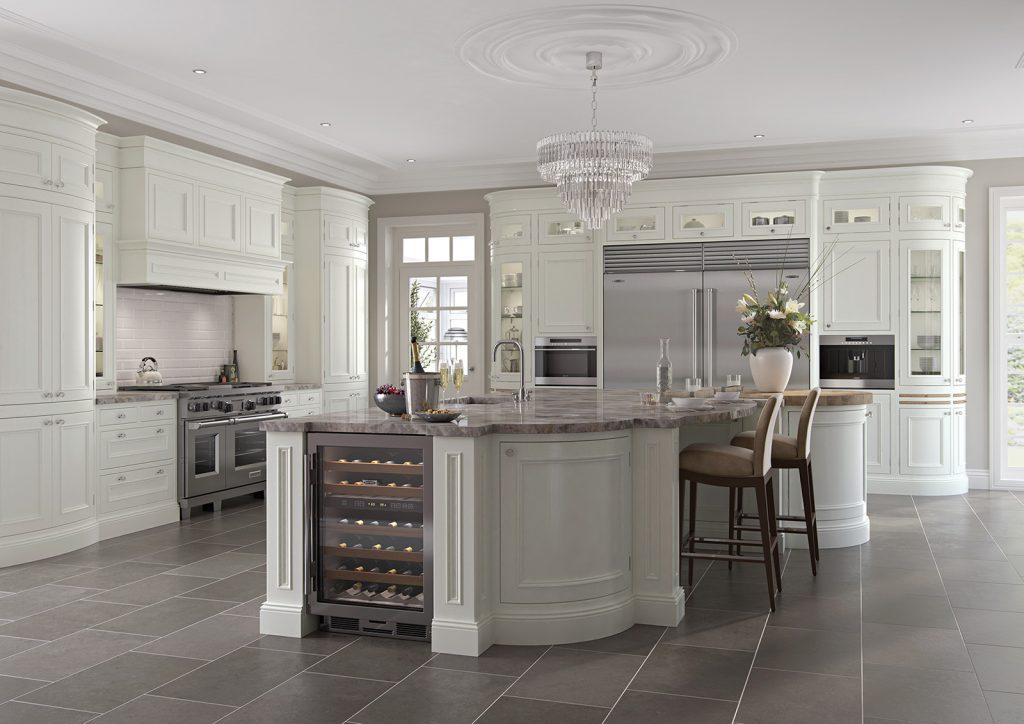 Traditional Showroom Displays
From our Aisling kitchen range, you will see luxurious ivory and character oak, against a backdrop of timeless Setting Plaster. Our displays also feature a kitchen island with curves, a statement mantle over the range, glass fronted doors, a butcher's block chopping board, and much more in keeping with this elegant style.
As you tour our Cotgrave kitchen showroom, we welcome you to open cupboards and drawers, to get a feel for the different finishes and high quality on offer. For example, our pantry display is full of well thought out storage compartments and drawers, but which also feature intricate detailing such as dovetail joints and handmade wood carvings. Similarly for our modern kitchens we have handrails, ipad holders, wine glass holders and much, much more.
For any kitchen doors not on display we have a full choice of samples available, including for worktops and door handles too.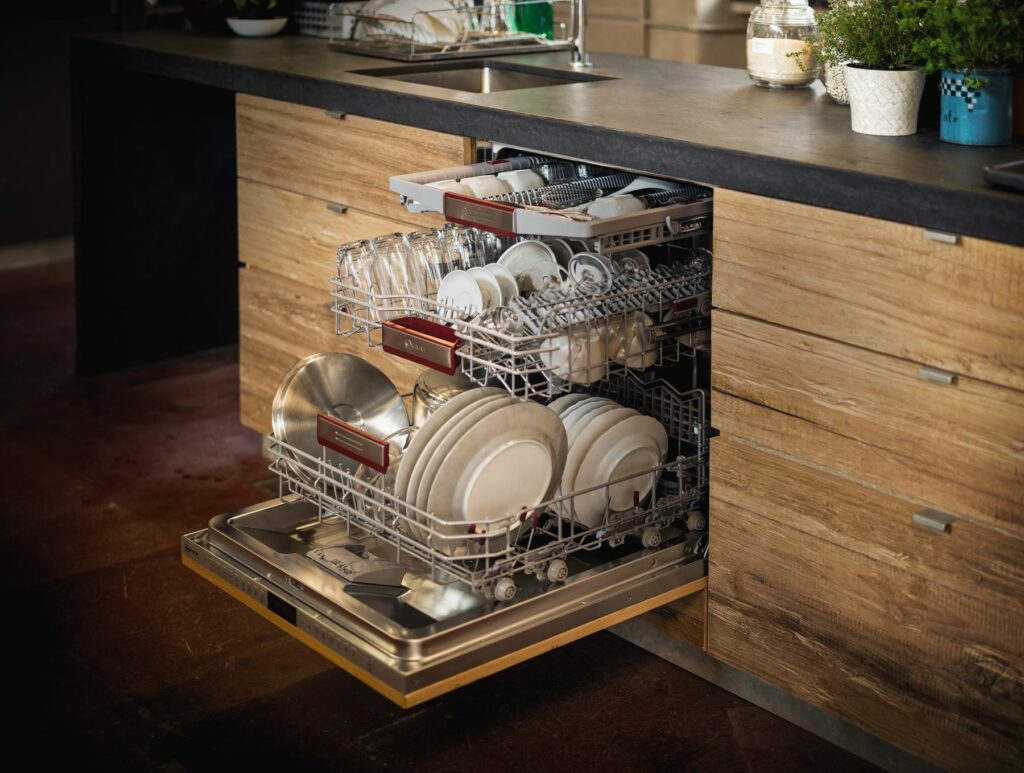 Kitchen Appliances
Of course, as the true workhorse of any kitchen, our Cotgrave kitchen showroom wouldn't be complete without an impressive array of kitchen appliances for us to demonstrate. Our main appliance brands include Neff (for whom we are a Neff 5* Masterpartner), Novy, Bosch, Hotpoint and Caple. Throughout our showroom you will discover impressive appliances from each of these brands including an island with Novy venting hob, induction hobs, hoods, steam ovens, combination microwave ovens, and the very popular Neff Slide n Hide oven model…as featured on The Great British Bake Off. We also have a diverse collection of worktops from popular brands including Konigstone, Silestone and Dekton.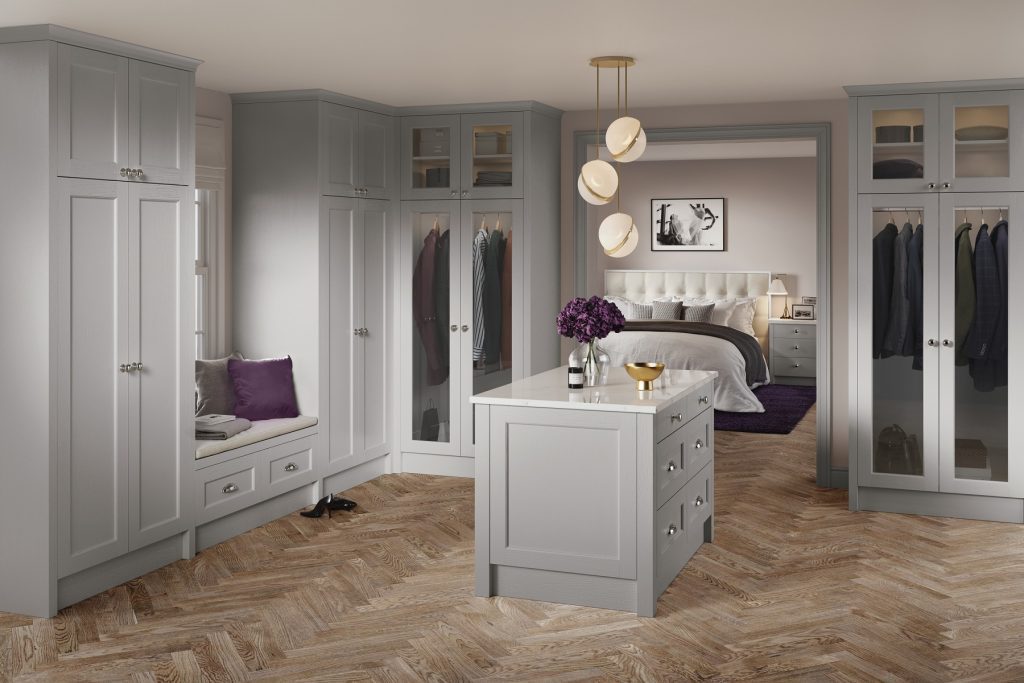 Don't Miss Our Cotgrave Bedroom Showroom Displays
Finally, as experts in bespoke bedroom design, we also have a number of displays from our popular OS bedroom design collections. From fresh white fitted bedroom furniture to enhance a spacious and airy feel, to mirrored wardrobe doors and even real oak veneers, we have a bedroom look to suit every taste and budget too.
At Unlimited Kitchens we know there's nothing like seeing and touching a product for getting a sense of how it's built and what it can do. As such, we welcome you into our Cotgrave kitchen showroom where you can fully explore our range of kitchen furniture, worktops, and appliances. For our free kitchen design service please book ahead of your visit so we can guarantee uninterrupted time in which we can focus on your project.
Opening Hours
Monday: Friday: 9am – 5pm
Saturday: 11am – 4pm
Sunday: Closed