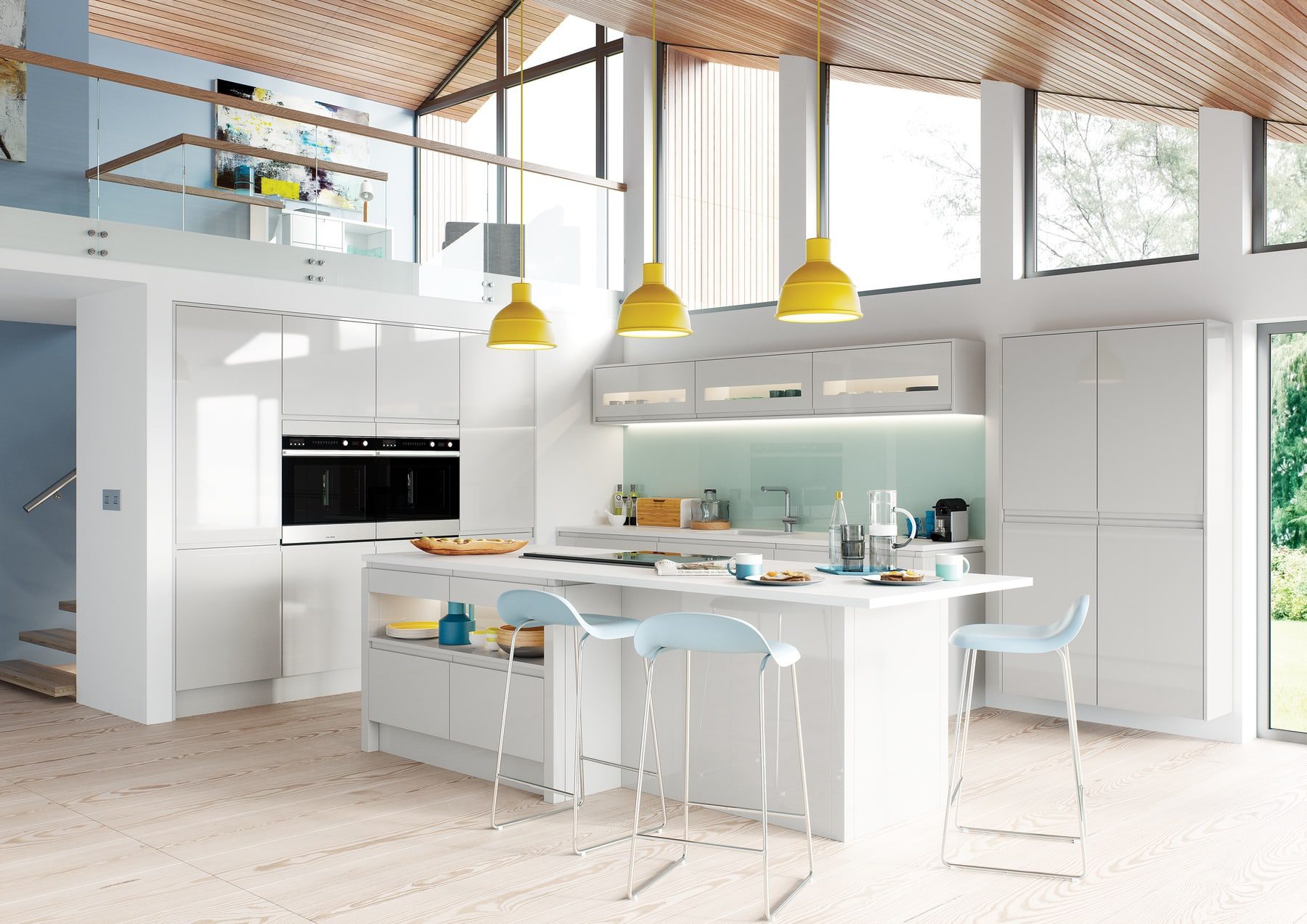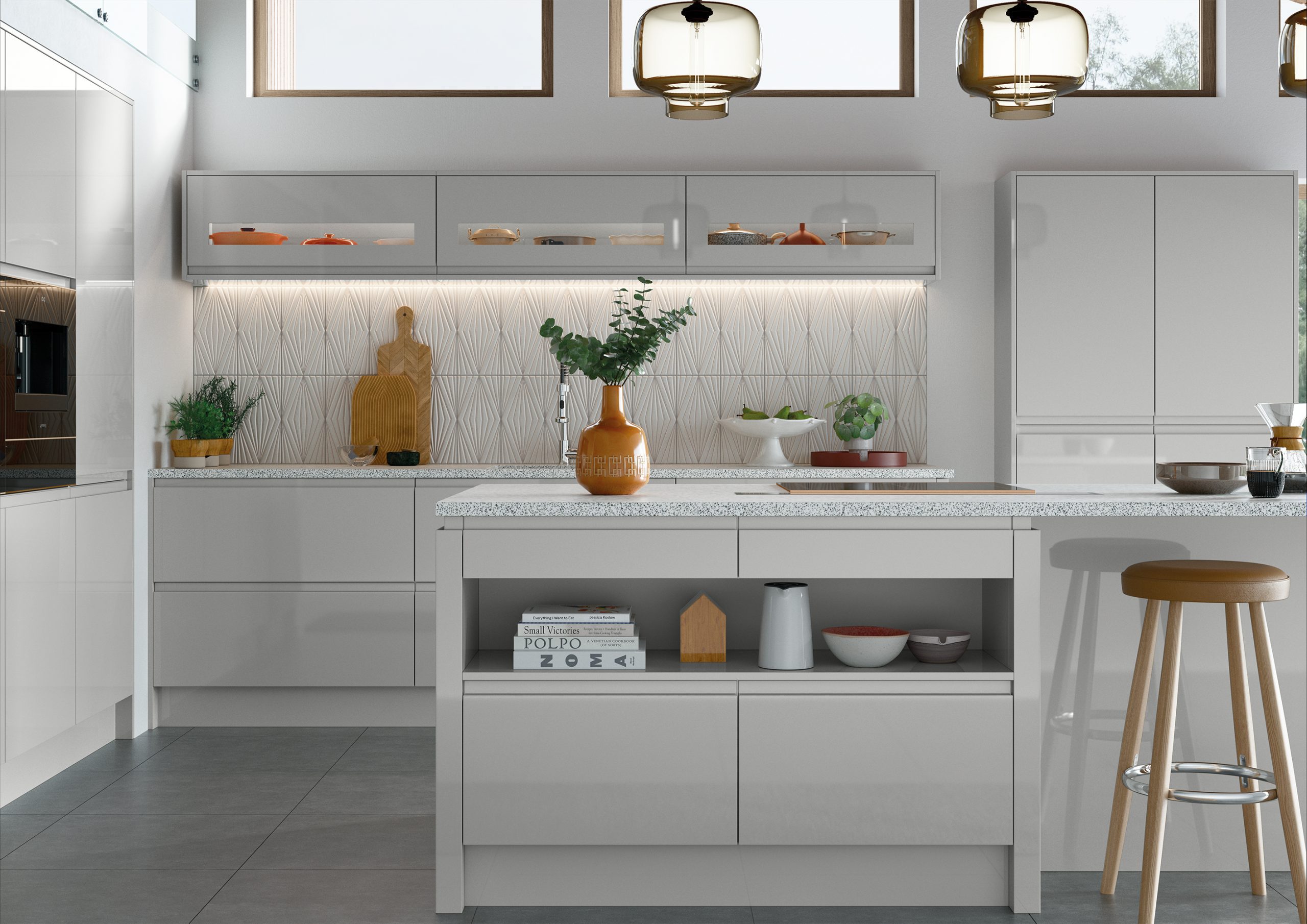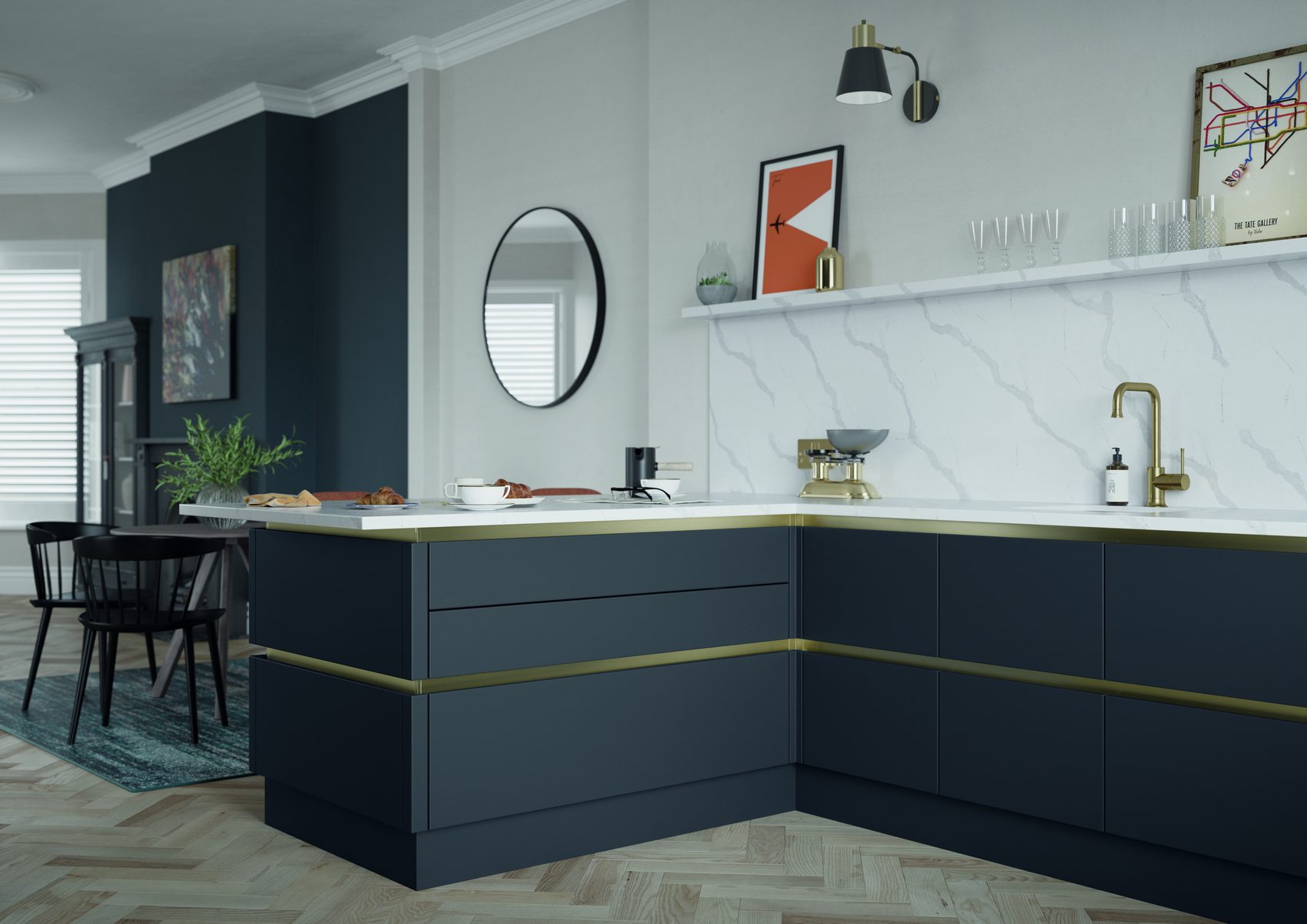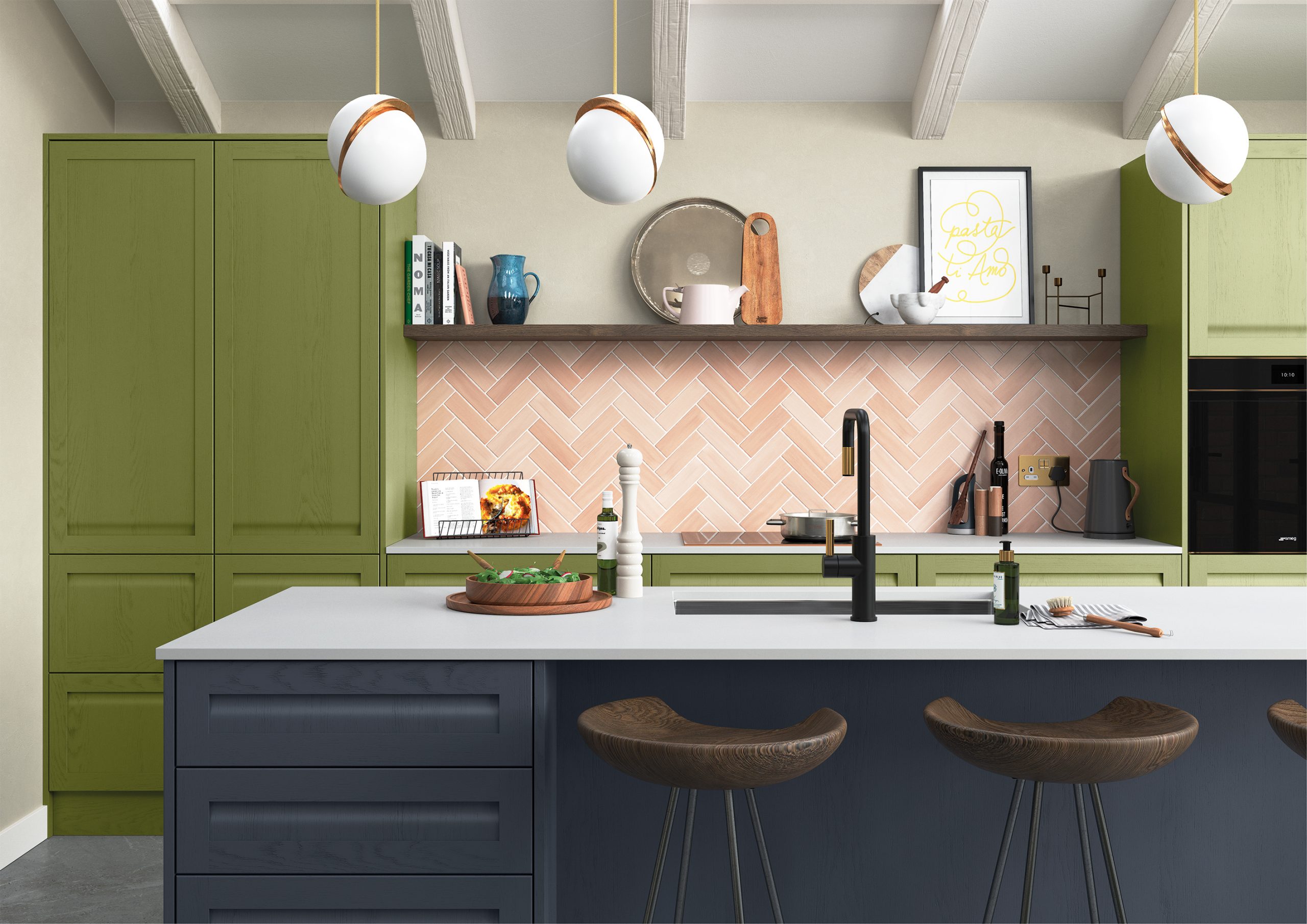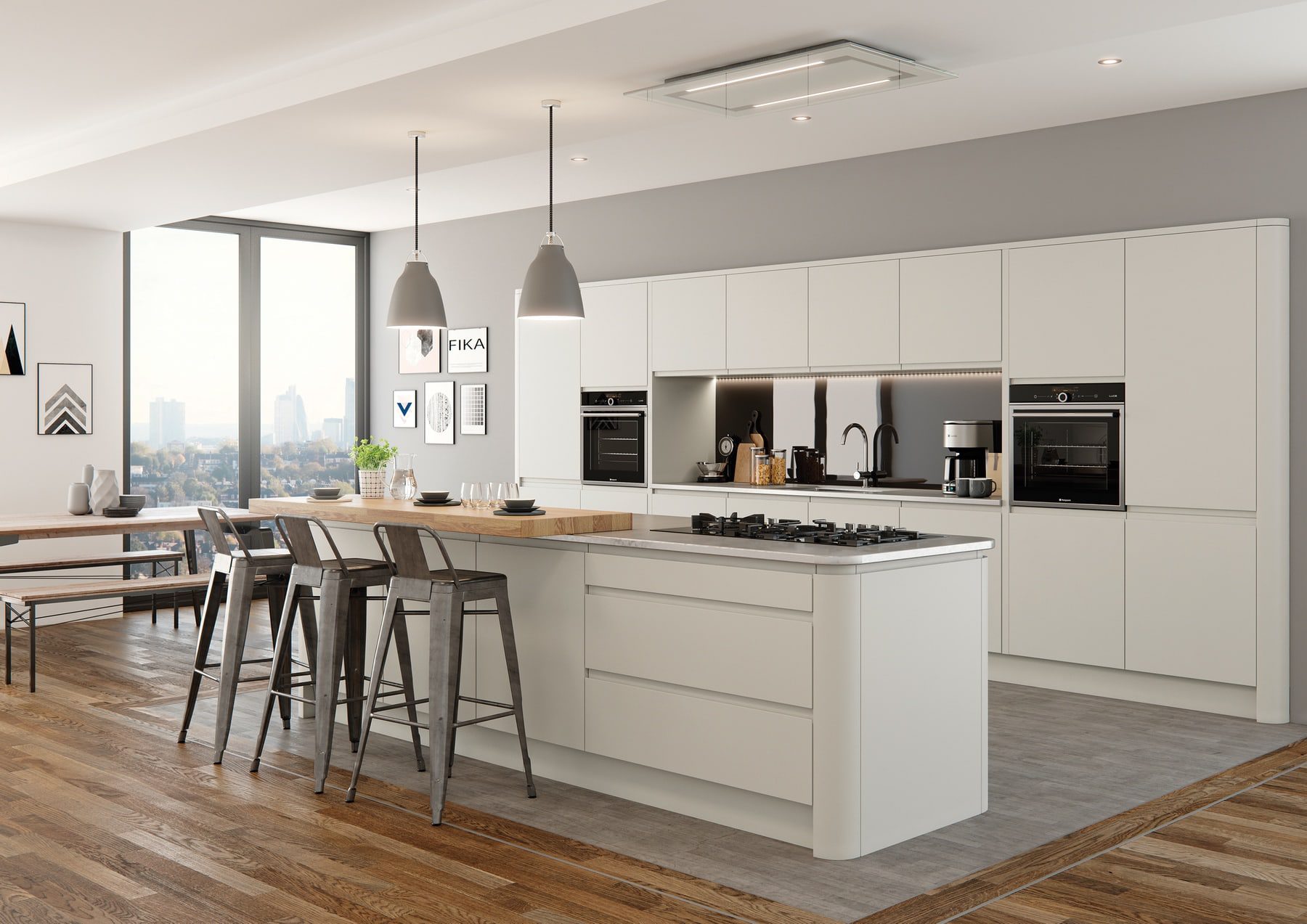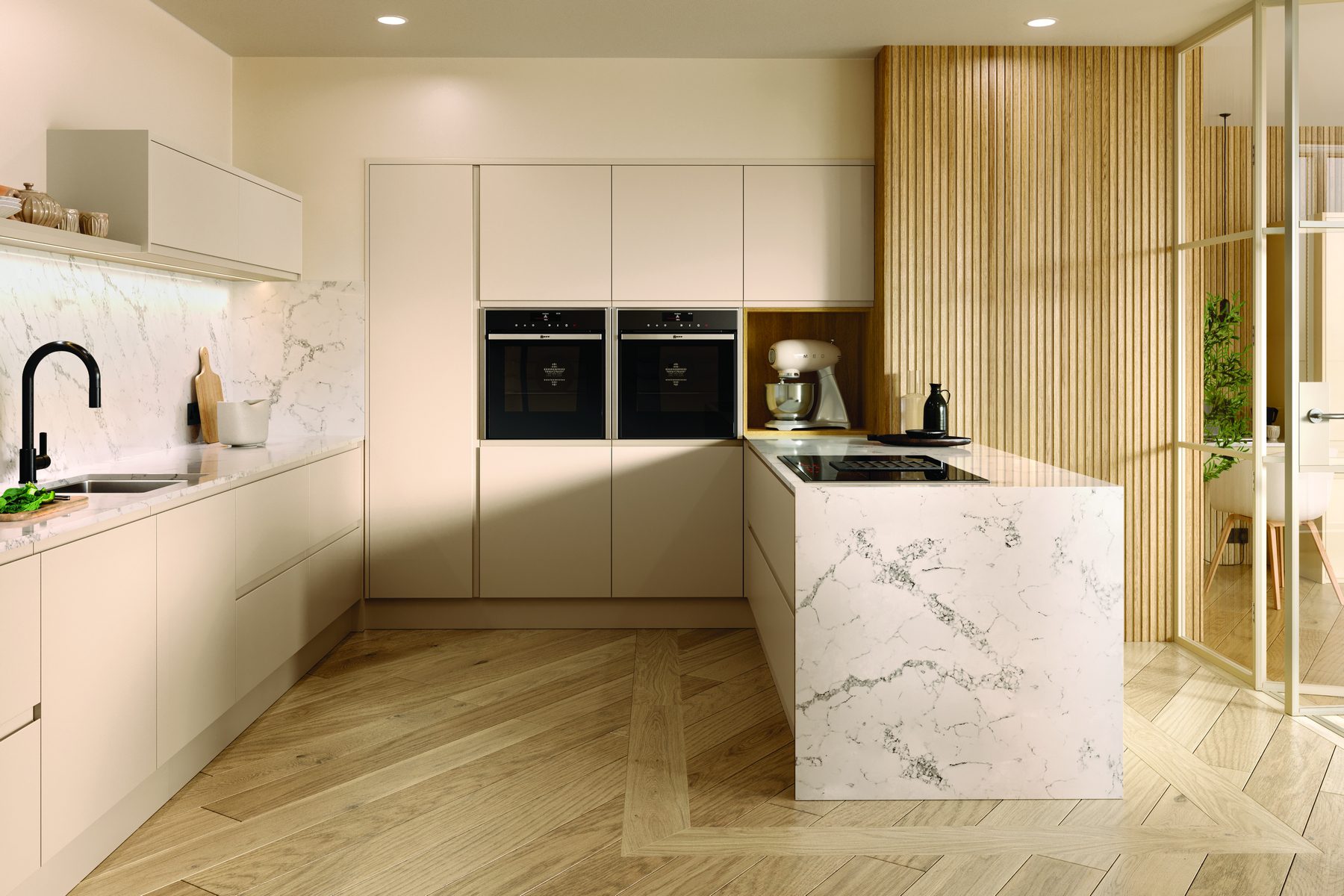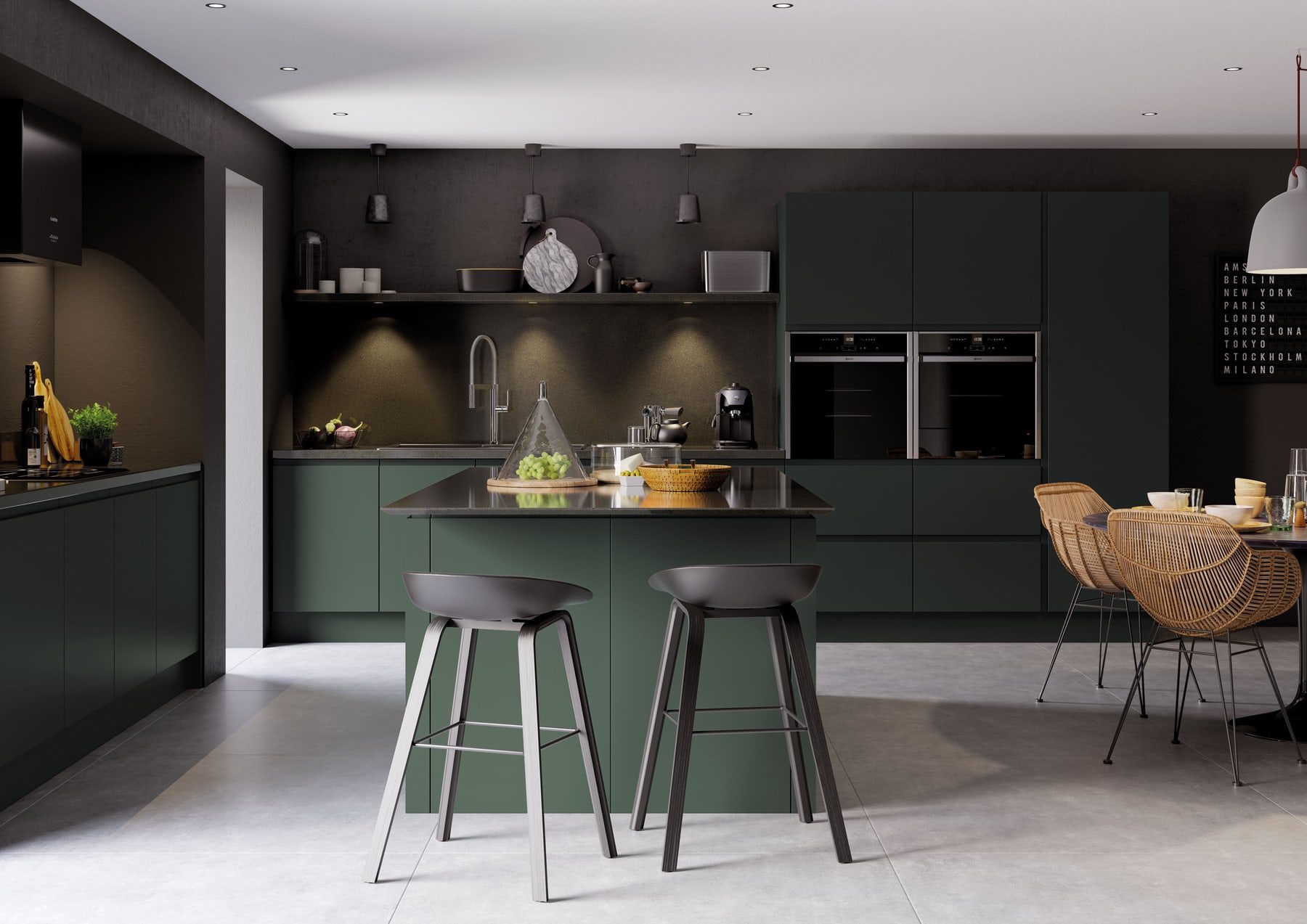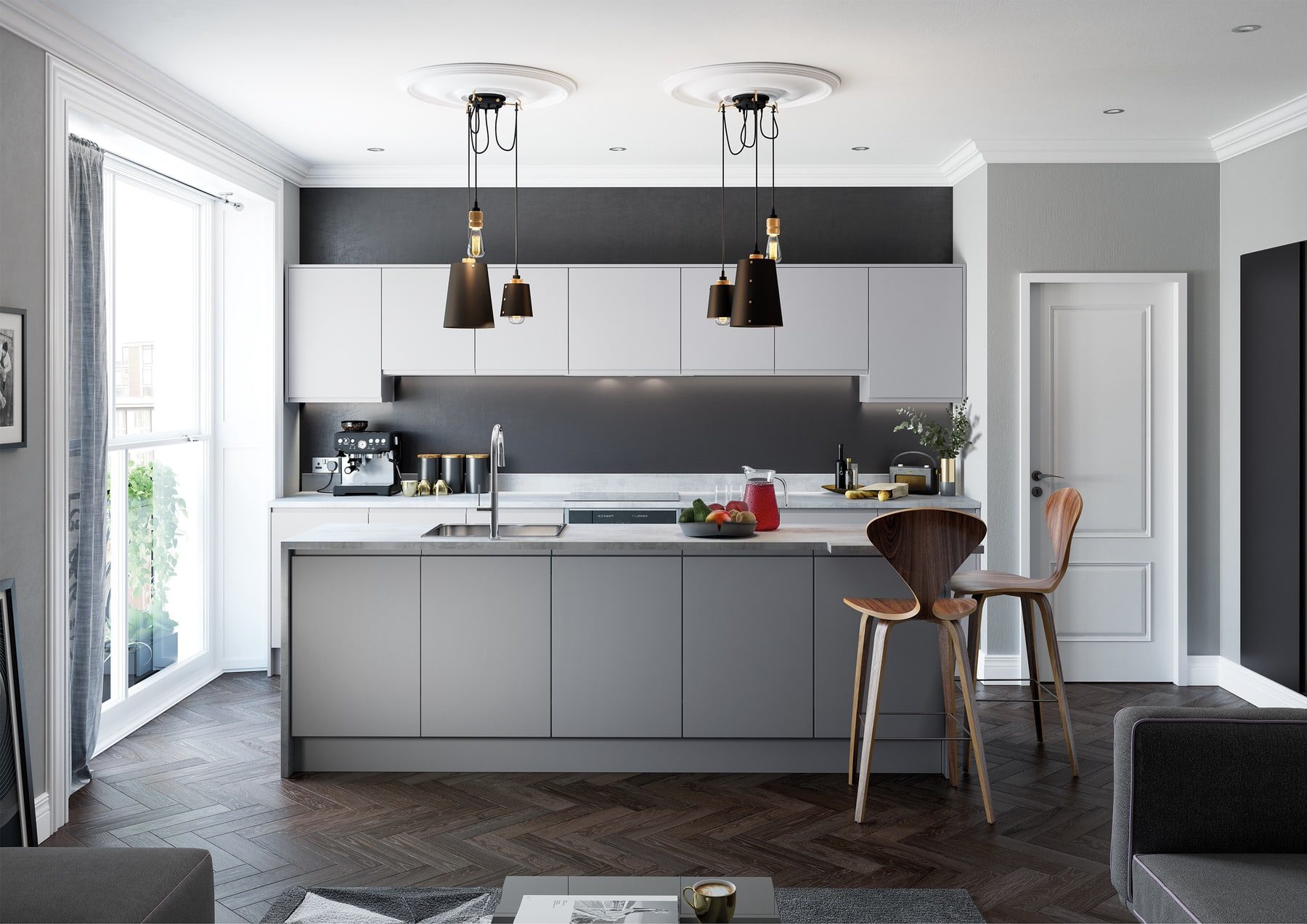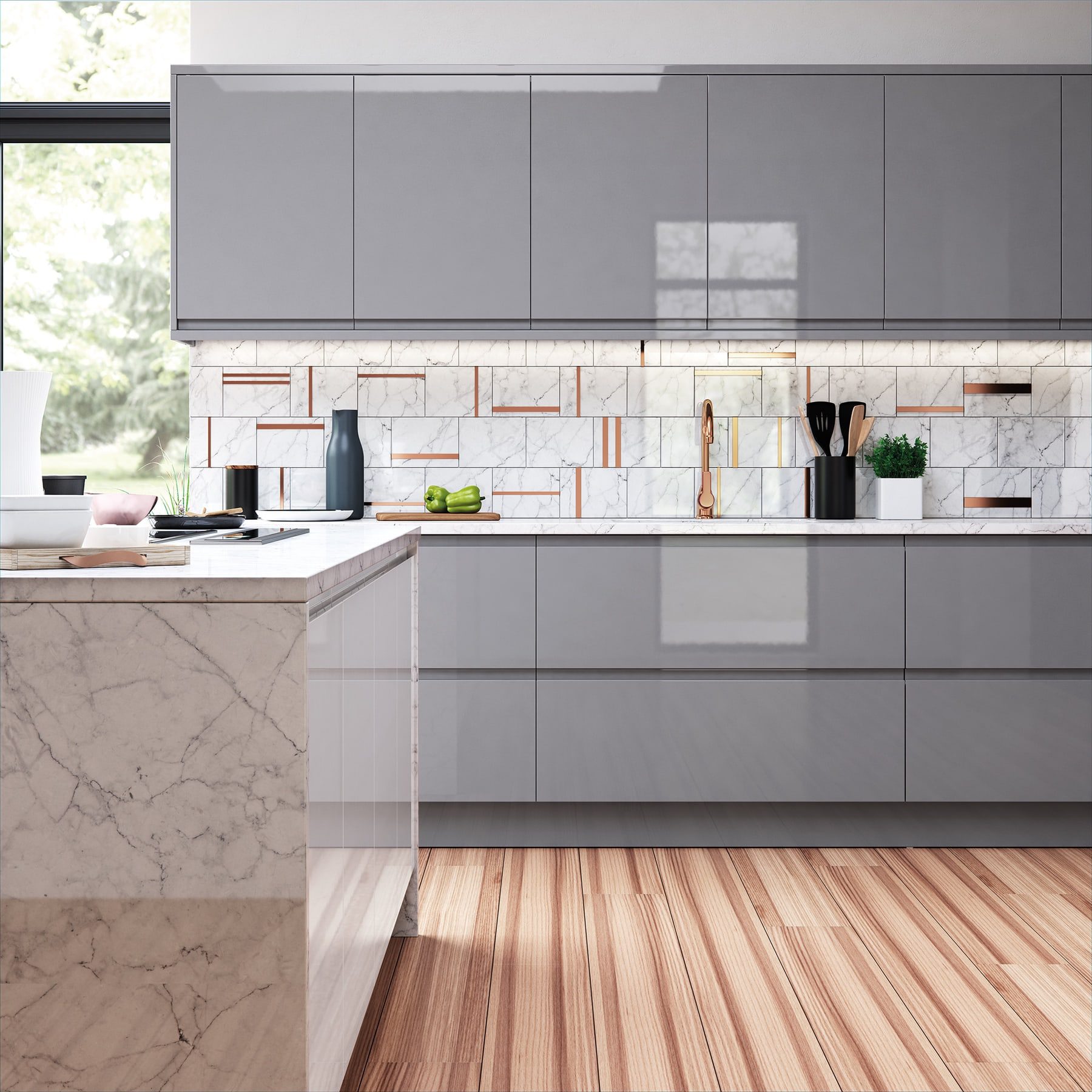 Strada Gloss Light Grey L Shaped Kitchen With Island.
Strada Gloss Light Grey | Unlimited Kitchens, Nottingham
Zola Soft Matte Indigo | Unlimited Kitchens, Nottingham
Zola Soft Matte Porcelain And Rezana Stained Weathered Silver | Unlimited Kitchens, Nottingham
Zola Soft Matte Cashmere And White | Unlimited Kitchens, Nottingham
Harborne Slate Blue Stone And Citrus Green | Unlimited Kitchens, Nottingham
Strada Matte Porcelain Kitchen With Island.
Strada Matte Cashmere Kitchen
Strada Matte Deep Forest Handleless Open Plan Kitchen.
Strada Matte Light Grey And Dust Grey Handleless Kitchen.
Strada Gloss Dust Grey And Light Grey Handleless Kitchen.
Kelso Pacific Blue And Zola Matte Marine Handleless Kitchen 1.
Looking For A Modern Kitchen In Cotgrave?
There are many reasons modern kitchens are so popular for homes, regardless of whether your home's style is period or ultra-contemporary. Modern kitchens are stylish, efficient, and can be easily customised to suit any taste. At Unlimited Kitchens we are experts in modern kitchen design in Cotgrave, and to date have created many beautiful and highly personal modern kitchens for homes across Cotgrave and the wider area including West Bridgford, Radcliffe-On-Trent, and Ruddington. If you're wondering if a modern kitchen could be the right choice for you, here's what else you need to know about why modern kitchens make such an excellent choice.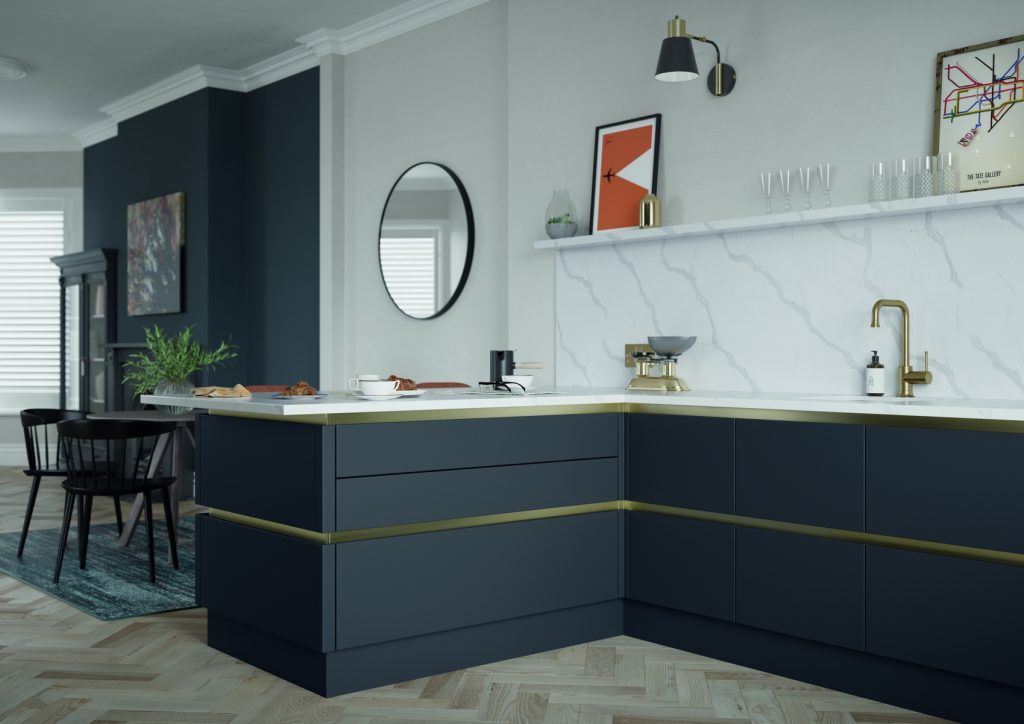 Modern Kitchen Aesthetics
There are a wide range of colours, materials and finishes available for modern kitchen designs, so whether you want an elegant, understated design, or else a bold kitchen featuring the very latest trends, there is something for every taste and it is possible to create a kitchen that is truly unique.
Minimalist kitchen styles such as the handleless kitchen are synonymous with modern kitchens, and many people love this for its clean lines and sleek design. But more than just an impressive design feature, this sleek aesthetic is also functional too, helping maximise physical kitchen space through the lack of handles, whilst maintaining a clutter-free aesthetic.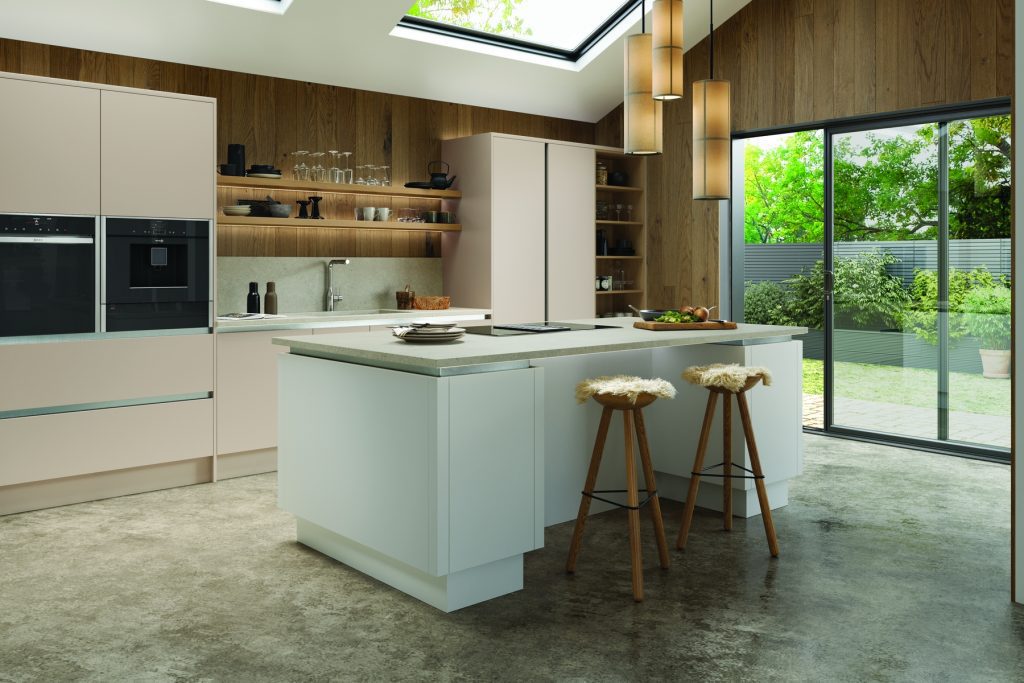 Modern Kitchen Storage
When it comes to modern kitchen design, there are a few key elements that can really make or break the overall look and feel of the space. One of those elements is storage. Having ample, well-designed storage is essential in any modern kitchen – after all, who wants to cook in a cluttered, disorganized space?
There are many different ways to approach storage in a modern kitchen and Unlimited Kitchens we will always assess your personal needs to help decide what's best for you. For example, one popular option is to use open shelving. This can give the illusion of more space and can also be a great way to show off stylish dishware or other decorative and personal items. But another essential option is to incorporate hidden storage, and this is where modern kitchens really come into their own. Offering every type of pull out, corner storage solution, under-cabinet drawers, shelves and much more, there are endless possibilities for maintaining order in your home. This can help to create a clean, streamlined look, but with easy access to your everyday kitchen essentials.
No matter what type of modern kitchen storage you choose, it's important to make sure that it is both functional and stylish. After all, your kitchen should be a place that you enjoy spending time in, not a source of frustration. With the right storage solutions, your modern kitchen can be both beautiful and practical.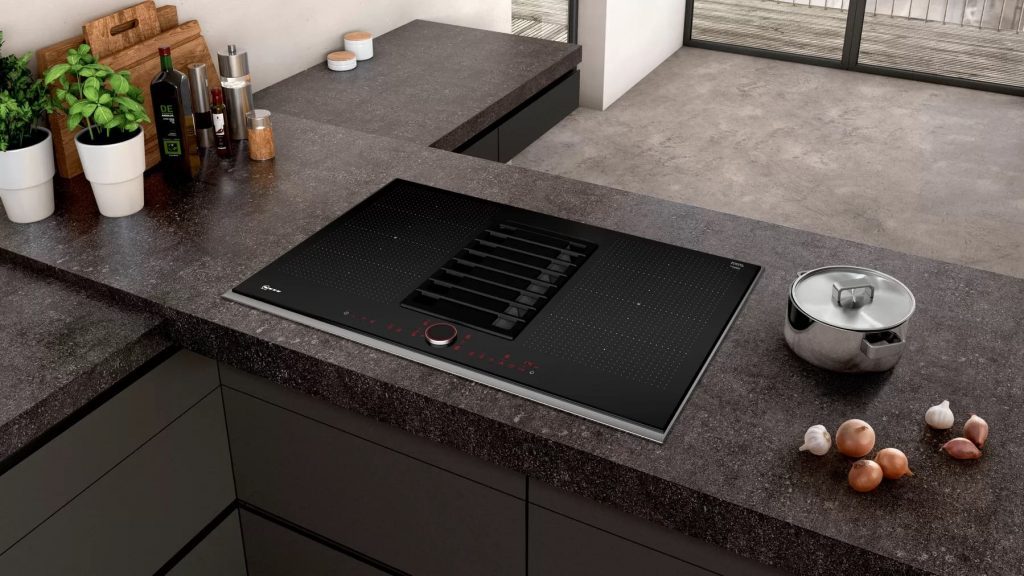 Modern Kitchen Appliances
Of course, another key element of any modern kitchen is your choice of appliances. Modern kitchens can be fitted with the very latest kitchen appliances, seamlessly integrating with your choice of furniture. At Unlimited Kitchens, we can help you navigate the wide range of modern kitchen appliances available to you, helping you choose the best models that fit with the look you want to achieve for your kitchen, as well as with your lifestyle requirements, and project budget too.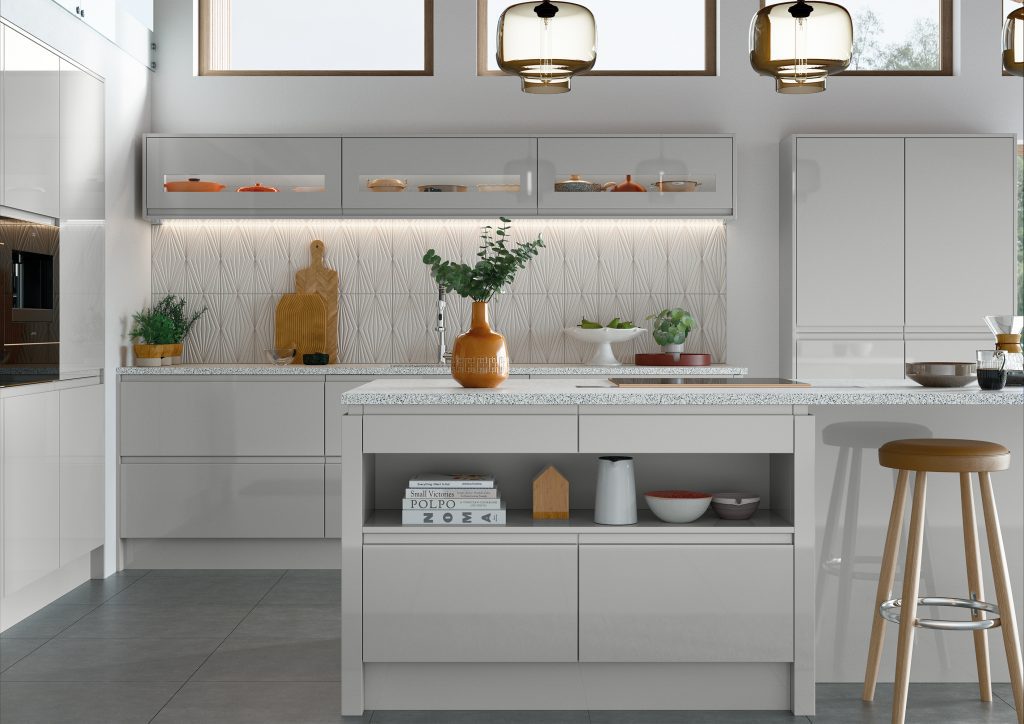 German Modern Kitchens
Modern kitchen design is evolving at an exceptional rate with the continual release of impressive new products, furniture and appliances to meet user requirement and expectations. Leading the way in this is German kitchen manufacturers, who are world renowned for their innovative modern kitchen creations, manufactured with precision and quality. This is why at Unlimited Kitchens we specialise in Rotpunkt German Kitchens. With their minimalism, clean lines, and wide choice of high-quality finishes, Rotpunkt Kitchens make an impressive statement within any home, and for our team at Cotgrave, they allow a wealth of possibilities when it comes to design.
So, if you're looking for a kitchen that is both stylish and practical, then a modern kitchen may just be the perfect choice. For more information or to book our free expert kitchen design service please contact us today.